The Advisor Advice Accelerator
Get a personalized learning plan in a few minutes.
Let's Get Started
Foundation
The first steps are the most consequential in any journey.
You can't progress in your career and enhance the client experience without a strong foundation of knowledge. For some, that begins with technical skills in wealth management or life insurance, soft skills in leadership, or comprehensive financial planning education. 

No matter the path, a broad, diverse set of knowledge is necessary to identify challenges and begin crafting solutions.
First Question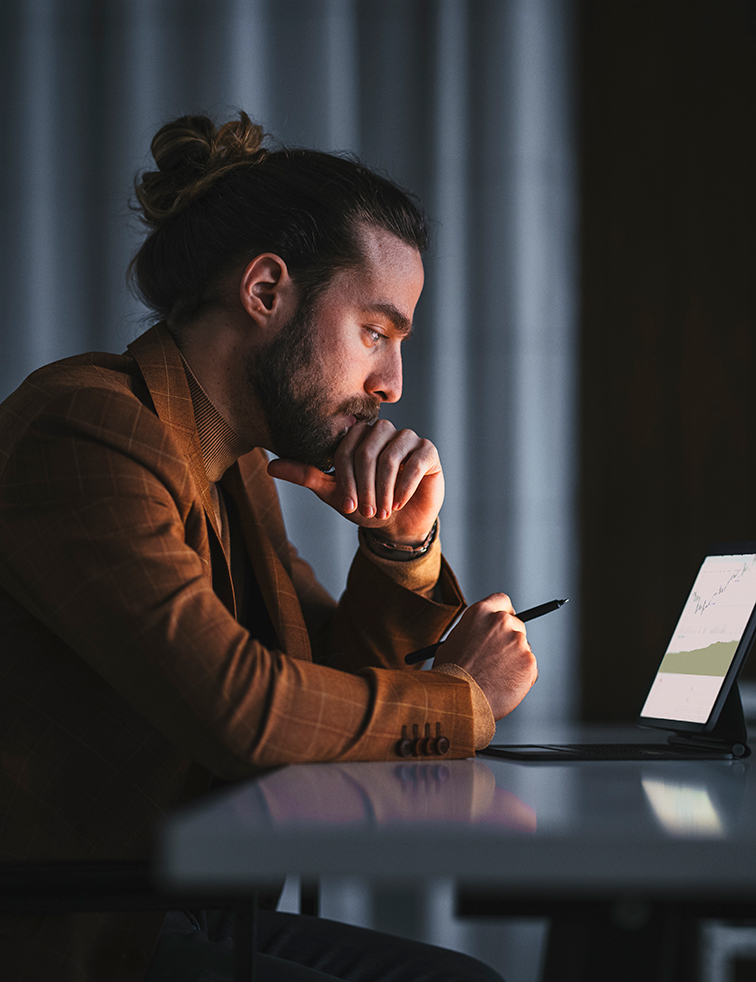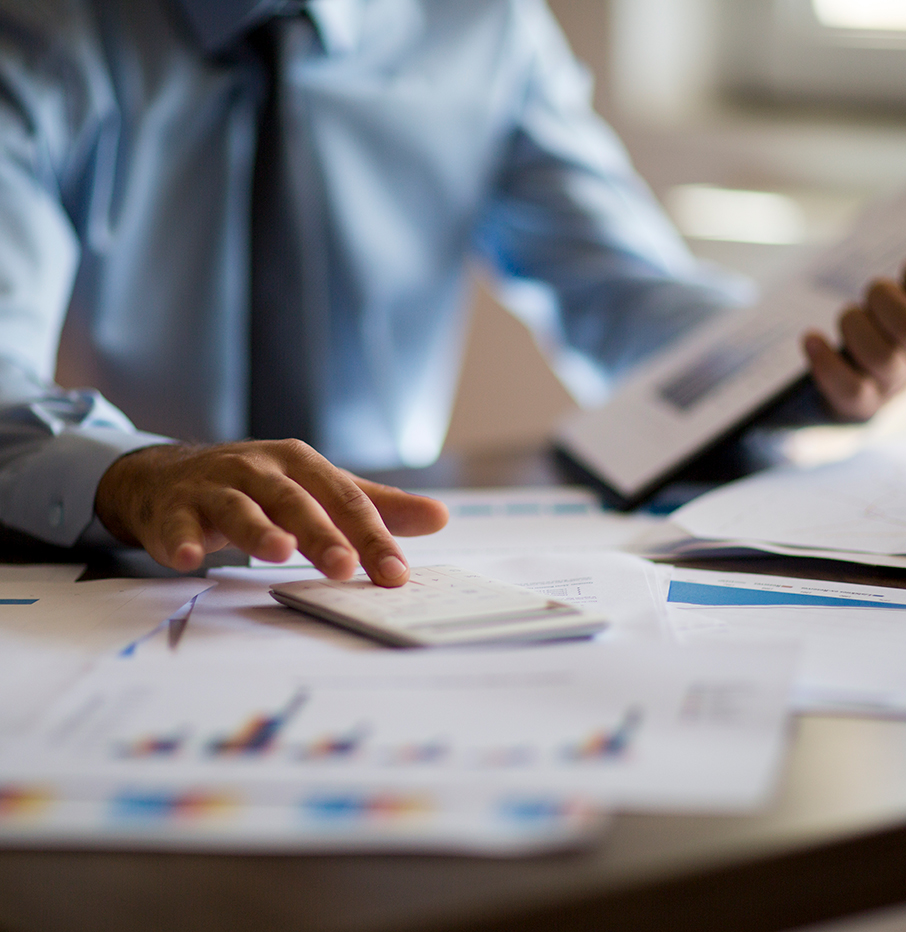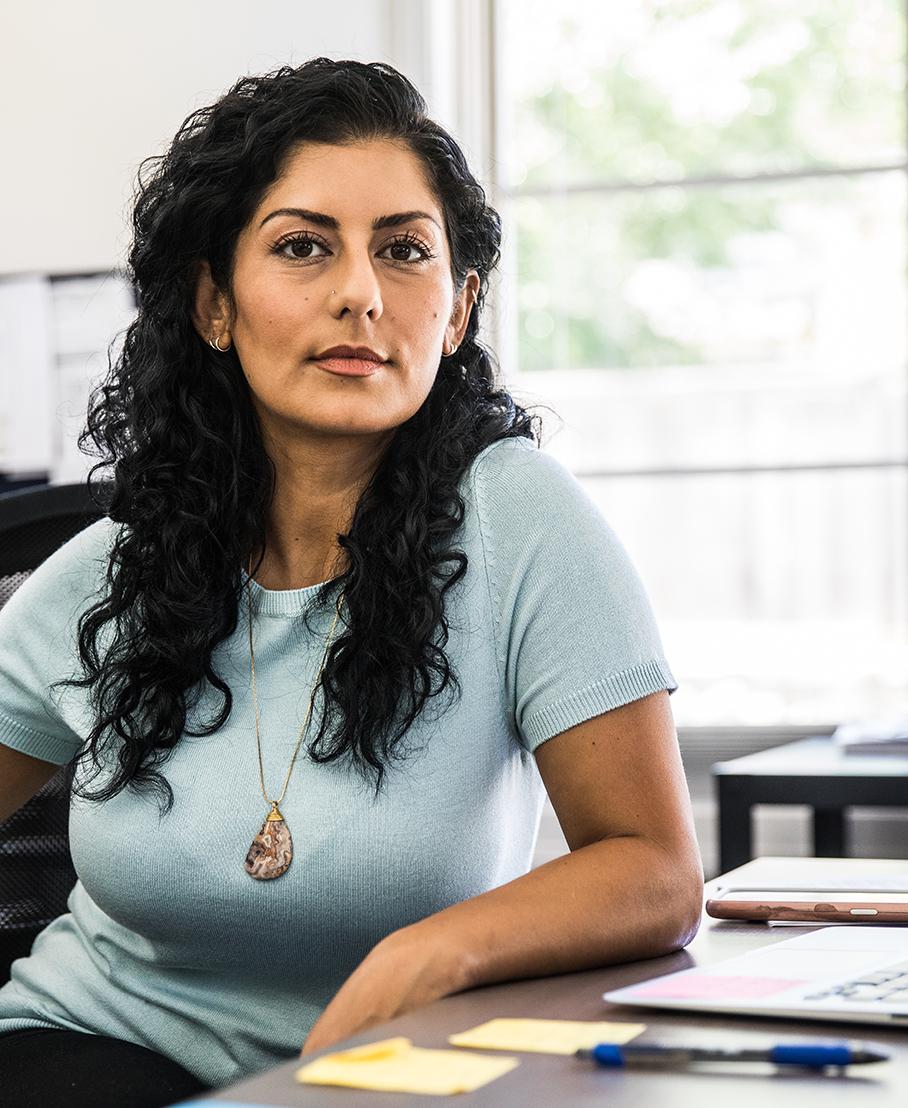 Foundation
Which of the following coverages provides the greatest protection for a family, against the risk of a lawsuit?
What is the maximum percentage of consumer debt permissible to qualify for a mortgage on a home?
Blake was awarded 1,000 shares of restricted stock of Acme Corporation at a time when the stock price was $7. Assume Blake properly makes an 83(b) election at the date of the award. The stock vests three years later at a price of $19 and Blake sells it then. What are Blake's tax consequences in the year he sells the stock?
Which of the following is an example of a qualified retirement plan?
Which of the following is true of over-the-counter markets but not of organized exchanges?
What are the assumptions of neoclassical, traditional economic finance theory?
All of the following statements about building rapport and credibility with a prospective client are correct EXCEPT:
All of the following are important aspects of confirming that a prospective client wants to do business with you EXCEPT:
Which of the following statements regarding goal setting is correct?
The preferred formula or method for determining the value of a professional corporation with few assets and significant income is which of the following:
A partial withdrawal of cash value or account value from a permanent life insurance policy that is not a Modified Endowment Contract will be treated under the cost recovery rule as:
The maximization of what many advisors refer to as "double duty" dollars refers to all the following EXCEPT:
An investor wishes to lock in gains in his winning stock investments while leaving his losing stocks alone until they return to their original purchase price is exhibiting:
Which of the following statements is correct about historical investment performance?
Which of the following is a correct statement about optimizing net returns through asset location?
Specialization
On the path to the new frontier, into an era of advice that must be more actionable and equitable, you should specialize to navigate the complexities of a client's financial life.
Comprehensive financial planning education focuses on breadth, not depth – a fact most apparent in the expectations gap between the services clients expect and actually receive. According to a recent survey from Spectrem Group, your potential clients desire (but don't receive!) wealth transfer and tax planning advice, trust services, long-term care insurance advice, business succession planning services, and more.
You can commit to narrowing that gap with specialized knowledge in retirement income, philanthropic, and special needs planning to name a few.
Keep Going!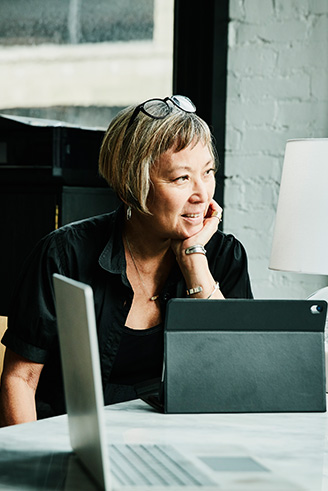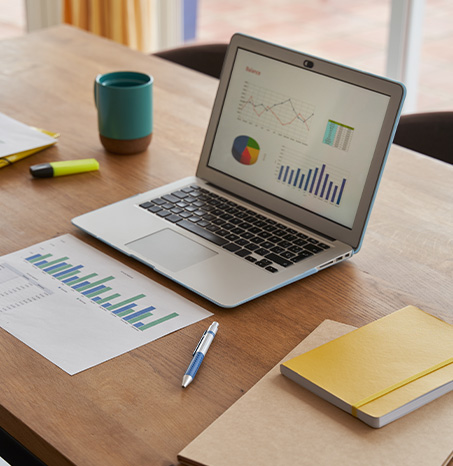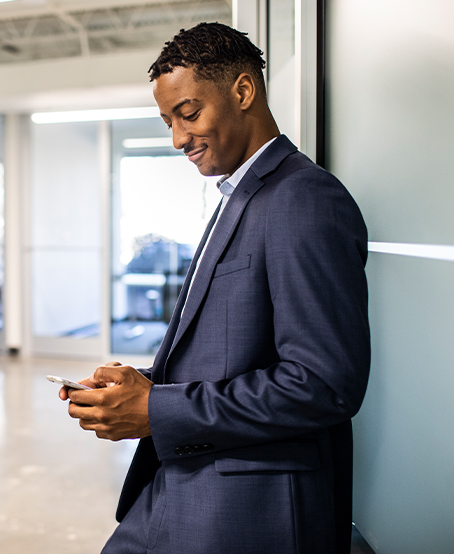 Specialization
All of the following help to explain why modern portfolio theory is less equipped to solve the retirement investing problem, EXCEPT:
The sustainable spending rate increases for all of the following reasons except:
Medicare will stop paying partial support for skilled nursing home care after how many days?
Which tool is best suited to transfer an asset to heirs in a controlled manner?
Which of these is the smallest source of donated revenue for nonprofits?
A philanthropic gift planner is working with a wealthy donor who is on the board of a small nonprofit. He would like to set aside an endowment for the charity, but is concerned that the organization might go out of business. He has highly appreciated raw land that he would like to give. He is 85 years old. What would be the best suggestion?
Which of the following considerations in establishing a self-funded or "payback" special needs trust is incorrect?
John Apple's adjusted gross income for the year was $50,000 (inclusive of the retirement plan distribution). During the current year, he incurred $18,500 in unreimbursed medical expenses on behalf of his child with special needs. In order to pay for his son's medical care, Bart requested a retirement plan distribution of $16,000. John is 45 years old. What amount, if any of the retirement plan distribution can escape the 10% penalty for premature retirement plan distributions?
All of the following statements concerning Supplemental Security Income (SSI) and Medicaid are correct EXCEPT:
What is the difference between Leadership and Management?
Which of the following words relates to a tendency to regard one's own group, culture, or nation as superior to others, such as sometimes occurs in a selective club, religious sect, or political organization?
The components of a Strategic Business Plan include all of the following except:
Advanced
This new era of advice requires a financial professional to wear many more hats than just insurance agent or investment manager.
Mastery of your craft now mandates proficiency in four skill domains: competency and empathy with your clients and management and sales with your business. It's no longer enough to focus on one or two of these areas. Instead you need the hard and soft skills to advance.

A skills progression path – connected to applied knowledge – can support this growth.
Keep Going!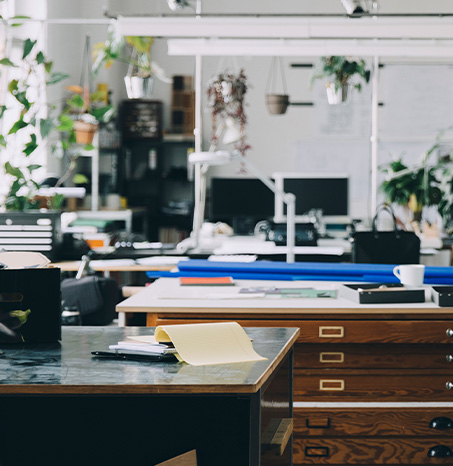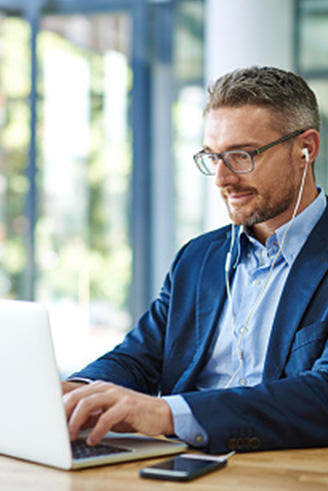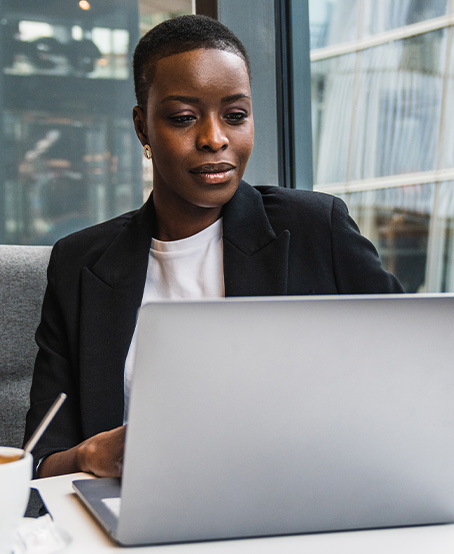 Advanced
Leadership is something that occurs when all of the following intersect except ______.     
Leadership can best be described as: 
Which is not a key principle of Servant Leadership?
How do you avoid friction or overcome bias while working with clients?
A married couple each have accumulated a significant amount of assets. They would like to hear your thoughts and get your opinion on revocable trusts. What is the best option to do next?
What are the advantages of using multiples when valuing a business?
Your Results Are In!
We Mapped Out a Potential Path to Your Career Success
The chart outlines your areas of strength – filled in orange – and gaps in need of further education. Click on "Foundation", "Advanced" or "Specialization" to see key recommendations.
Unlock the right answers
Click through to see your recommendations.
Foundation
The base of knowledge is where it all begins. No cutting corners, you strive for a breadth of financial planning knowledge that answers many client questions.
The College's foundational programs help prepare you for a long, successful career in financial services. Whether you desire to center your studies on growing your practice, or want to focus on a goal-based approach to wealth management, we have a program for you.
We also deliver leading education for the CFP® Certification Education Program and confer our own prominent planning designation, the Chartered Financial Consultant® (ChFC®).
We believe the path to and the refined skills in core, comprehensive planning are essential for a 21st-century financial professional. You can expand your opportunities with us!

What we recommend:

Determine the foundational knowledge you need based on your business model, fee structure, or core product offering. For some, that means a fast-track into comprehensive planning knowledge while for others it may mean the knowledge needed to run a life insurance and risk management practice.

Discover how certain programs stack into one another. For example, you can dive deeper into the complexities of modern families through the ChFC® Program, which also affords you the option to sit for the CFP® exam after successfully passing the first seven courses.
Specialization
What does the future of financial advice look like? We believe it's more personalized, thoughtful and holistic, focused on depth in the areas that matter most to your clients.
The College offers advanced specialty designations in retirement income, risk management and life insurance, philanthropy, and special needs planning. Several of these programs offer transfer of credit from our foundational programs. We also offer education toward the Accredited Estate Planner® (AEP®) designation and non-credit offerings, including Ed Slott and Company's IRA Success Program.
Depth and breadth are what a financial professional needs to solve for client complexities as unique as they are. The College will continue to invest in this movement to specialization and help equip the industry to best serve clients' needs.


What we recommend:

Look at your client base. Is the typical client a 55-year-old small business owner, 73-year-old retiree or a 40-year-old executive? Do you tend to work with complicated estate plans or have clients who leverage life insurance? By understanding your clients, you can narrow in on the specialized program right for you.

Are you part of a firm-wide team approach? If you're a firm principal or decision-maker, perhaps look at your client base and the knowledge gaps that currently exist. If you have three retirement specialists with the RICP®, maybe it makes sense to add a skillset in philanthropic planning to help charitably-included retirees.
Advanced
Expanding your skills requires significant mastery of complex concepts and strategies. As an accredited institution for higher education, The College offers two master's programs – one with a focus on management and leadership and another with concentrations in key areas of planning needs.
Our master's degree programs build on foundational or specialized concepts and solidify your lifelong learning journey with The College.


What we recommend:

How are you positioning your practice? If you're attempting to go upmarket to high-net or ultra-high-net worth clients, investing in more advanced knowledge could both differentiate your knowledge base and your firm.

Also look at where you sit in your firm. Are you a senior advisor who loves me meeting with clients? Are you a firm principal or do you desire a future management role? Understanding your career trajectory is the first step in determining which, if any, graduate program is right for you. A College Admissions Advisor can help!