Statement on Accreditation
Since 1978, The American College of Financial Services has been accredited by MSCHE, an institutional accrediting agency recognized by the U.S. Secretary of Education and the Council for Higher Education Accreditation (CHEA). It's a voluntary, non-governmental, membership-based association that defines, maintains, and promotes educational excellence across institutions with diverse missions, student populations, and resources.
MSCHE examines each institution as a whole, rather than specific programs within institutions, assuring students and the public of the quality of higher education. Its accreditation process ensures institutional accountability, self-appraisal, improvement, and innovation through peer review and the rigorous application of standards within the context of institutional missions.
Current Status
The American College of Financial Services is accredited by the Middle States Commission on Higher Education. The Commission's most recent action on the institution's accreditation status on 6/22/23 was to reaffirm accreditation. The College's next evaluation visit is scheduled for 2029-2030.
For More Information
Middle State Commission on Higher Education   
1007 North Orange Street    
4th Floor, MB #166    
Wilmington, DE 19801    
(267) 284-5011   
www.msche.org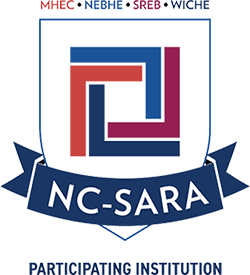 The American College of Financial Services has been approved to participate in State Authorization Reciprocity Agreements.