cb3 tertiary banner
A New Team Spirit
HR professionals at The College discuss how they've led culture change in our 2022 President's Report.
cb15 resource post
Related Posts
Sandy Herzlich Tapped to Lead Retirement Strategy at The American College of Financial Services
View Details
Carol Prushan Appointed Senior Vice President, Advancement and Alumni Relations at The American College of Financial Services
View Details
March 10, 2023
The unexpected onset of the Covid-19 pandemic and social unrest following the high-profile deaths of several Black Americans, including George Floyd, forced many organizations to not just talk the talk, but walk the walk when it comes to promoting a positive workplace culture.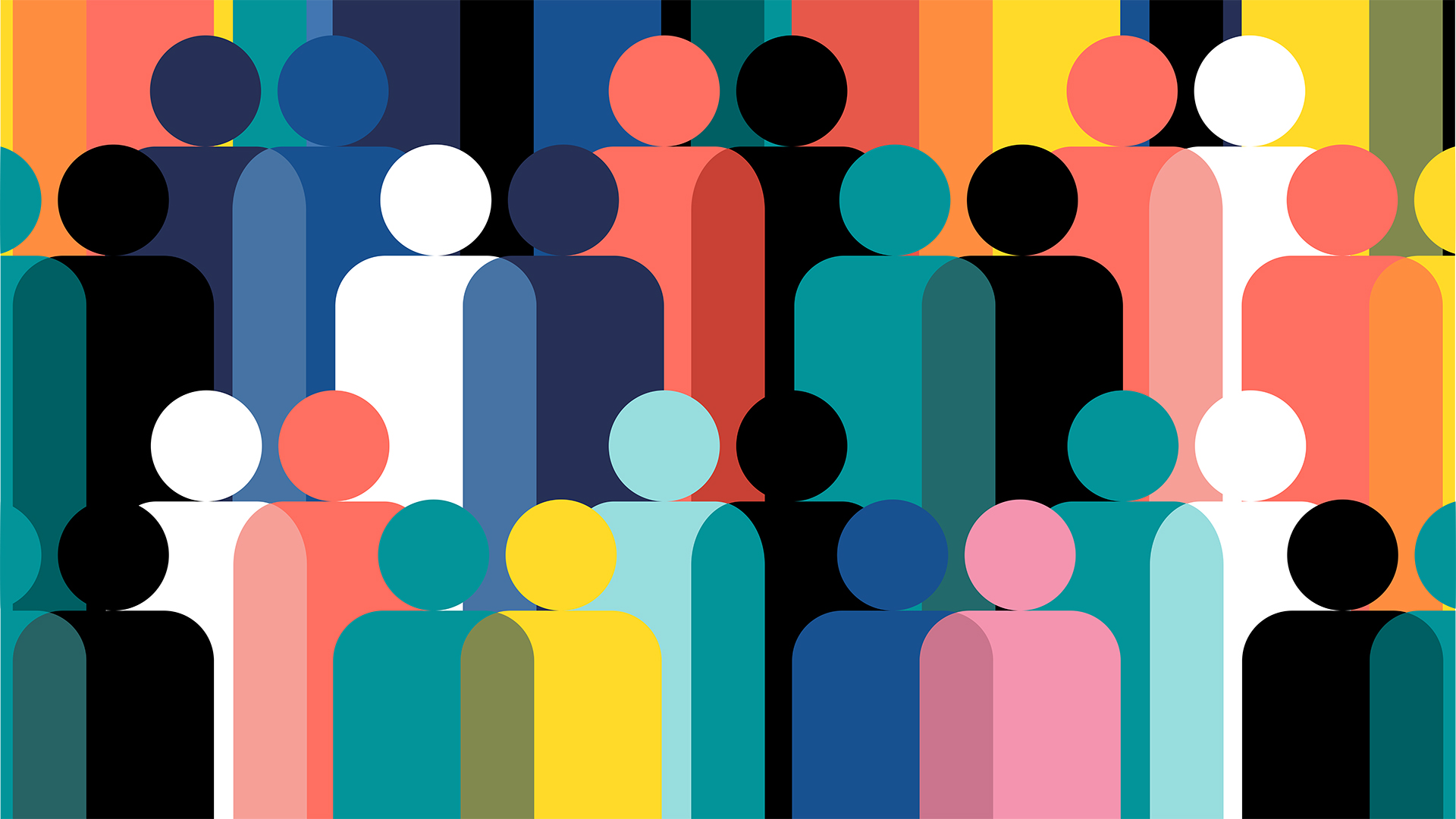 For The American College of Financial Services, these events were a litmus test for a culture change already underway. While that growth is ongoing, The College has significantly strengthened its bonds with employees.
Since 2015, The College has utilized internal surveys to measure employee engagement and take the temperature of its faculty and staff. The results of the first survey conducted during President and CEO George Nichols III's tenure in 2019 showed low engagement and uncertainty, so College leadership committed to addressing areas of concern.
College leaders immediately implemented a three-point plan for cultural change. First, they shared the survey results with the entire College to ensure greater accountability and transparency. Next, they began the process of forming a Culture Committee with representation from non-supervisory faculty and professional staff, including an HR representative with facilitation from an external consultant, to recommend improvements in the workplace environment. Lastly, they solidified cultural improvement as an ongoing strategic initiative for The College, making building a better culture one of its highest priorities.
The results were seen quickly – and as Deborah Eskridge Glenn, MA, MSM, SPHR, SHRM-SCP, Vice President of Administration, and Chief Human Resources Officer attested, they spoke for themselves. "In 2020, our engagement score with employees improved by 38%, and since then, we've continued to perform above local and national engagement rates," she said. "Due to our elevation of cultural change as a strategic initiative, employees at The College now use words like 'inclusive,' 'evolving,' 'engaging,' 'transparent,' and 'positive' to describe our culture."
When compared to its peer organizations, The College can now be found in the top 5% of surveyed employers in the Philadelphia area in terms of work-life balance and clued-in employees. It also ranks in the top 25% when looking at qualities such as supportive managers, trusted leadership, strong values, open-mindedness, innovation, employee appreciation, and company direction. The most visible effect of The College's cultural shift, however, has been its identification as a Top Workplace in the region by The Philadelphia Inquirer – not once, but twice – in 2021 and 2022.
While the recognition has shown The College's focus on culture works, those involved in the change are not resting on their laurels, and many initiatives to continue cultural change are ongoing. In 2022, The College conducted its first Diversity, Equity, and Inclusion (DE&I) survey for faculty and professional staff, the results of which were used to develop a formal Diversity, Equity, Inclusion, and Belonging Committee and program dedicated to allowing employees to bring their whole self to the workplace.
Karen Cerino, a Senior Video Editor in the Marketing and Communications Department and a member of the Culture Committee, says there are three primary areas the group has focused on in terms of improvement. "In the past year, we've worked to develop problem statements and identify areas where we can affect positive change," she said. "The first is meaningfulness: do you feel your work is important? The second is interdepartmental cooperation: are we all working together and collaborating as effectively as possible? The final one is execution: are we doing what we say we're going to do regarding following the recommendations we make? Having a voice from every department on the committee has really helped improve our communication and process."
Glenn says organization-wide All-Hands meetings are just one of the methods The College has used to approach the biggest institutional challenge to cultural growth: building trust. "Institutional change requires identifying issues, developing action plans, and executing those plans," she said. "You can't just be satisfied with data. You have to focus on fully operationalizing those cultural strategies to be sustainable now and into the future. More frequent and open communication has helped show people we're being transparent and we're listening to them."
While much has been accomplished, it is understood new challenges will always arise for The College to overcome in its constant quest to improve workplace culture. "Historically, The College has been a learning culture," said Glenn. "Now, we're moving toward a more results-based culture where we try to balance structure and accountability in an environment that's friendly and welcoming to faculty and staff. In 2023, we'll focus on solidifying a culture of assessment, both academic and institutional."
Read this story and more in our 2022 President's Report.