cb3 tertiary banner
Behind the Blue Hues
How a 96-year-old financial bedrock is reshaping its immense impact.
cb15 resource post
Author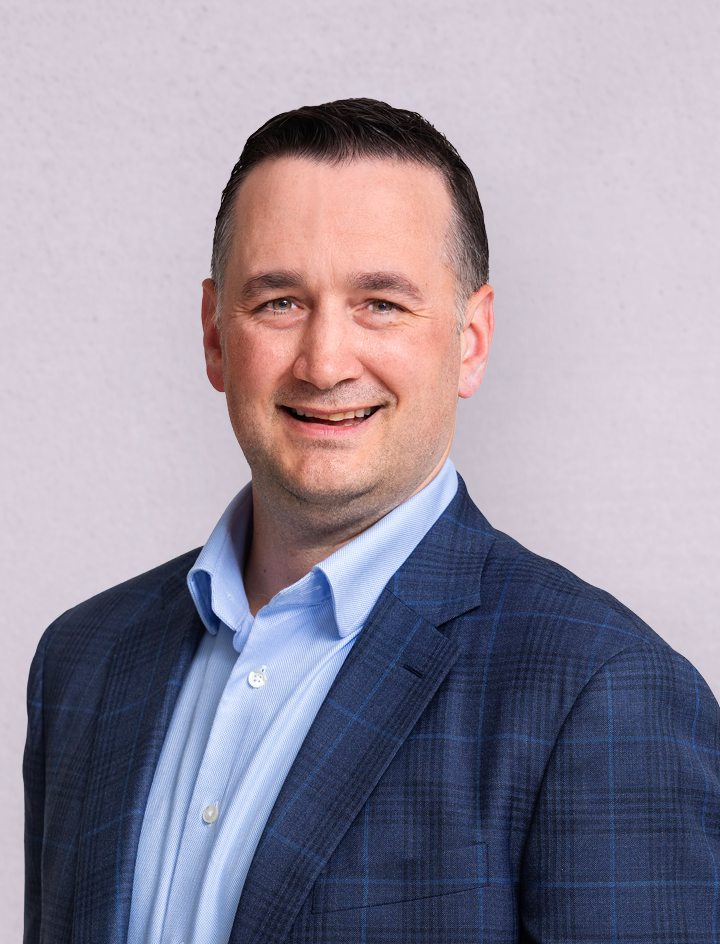 Related Posts
Sandy Herzlich Tapped to Lead Retirement Strategy at The American College of Financial Services
View Details
Carol Prushan Appointed Senior Vice President, Advancement and Alumni Relations at The American College of Financial Services
View Details
August 01, 2023
The story of our founding is a fascinating one. Pioneering professionalism. Practicing through practicality. Forwarding the future of financial services.
The innovation of thought born in a University of Pennsylvania lecture hall back in 1904 remains the heartbeat of The American College of Financial Services' mission today. After 96 years, our educational entrepreneurship has continued in lockstep with that mission; which in truncation and with emphasis, is all about how best to benefit society. 
Rooted in that calling, the how has shifted in shape and speed with the profession and the needs of all Americans. Regulatory matters, political headwinds, macroeconomic climates, and kitchen table issues have all influenced the applied knowledge needed to meet, or even foretell, those times. 
No organization remains a market leader for a near-century without a comfort in its own skin and a spirit of service that permeates everything it does. That doesn't mean roses dot every decade, as ebb and flow occurs everywhere. 
Yet, we wear our history as a badge of honor, an emblem of stability, and a marker of longevity. A long time since Dr. Huebner first stepped foot in a Wharton classroom, financial education remains both a predominant need in the profession and a prevalent gap in communities still underserved and unengaged from financial services. 
As we set out to embrace Dr. Huebner's mission, and to forward the future of financial services, we understand the opportunities in front of us. We have our beliefs on what the future of the profession looks like, the value advisors and agents provide, and how an empowered, educated public can meet these professionals – when they're ready – to forge trusted relationships. 
To meet this moment, we took a hard look at ourselves – our successes and shortcomings, our initiatives and impacts, our programs and the people we serve. We needed a strategic focus to match our desires, aligned with those unique opportunities ready-made for our leadership. 
The College has grown significantly since George Nichols III became the 10th President and Chief Executive Officer in late 2018. Double-digit growth, new programs, impactful work to narrow the racial wealth gap, awards, accolades, and an accelerated strategy to achieve our 2027 centennial vision: to become the standard of excellence in providing applied financial knowledge and education through a platform that serves financial professionals, nonprofit and for-profit executive leaders, underserved communities, as well as consumers looking to improve their personal understanding and management of finances and wealth. 
Not a Rebrand… 
As a financial services marketer for over 15 years, I've heard "rebrand" to mean many things to many people. Name changes, a new sans-serif, greater use of that peach color everyone loves internally. As we embarked on our efforts to drive deeper impact and tell our story to more people in more places, we of course assessed our wrapper. How any organization presents itself to the world is important – and there's an art and science to typography and color selection. We did those things – and I'm excited to show the world our work. 
Reconstructing our digital experience from the ground up was equally essential. As the front-door to who we are and what we offer and stand for, a website is a primary agent for growth. The last 18 months, and a lot of heart and talent, went into the new, industry-leading (in my opinion) website set to launch at that same time. 
We're connecting the new visual brand and digital experience to a unique, internally-produced brand campaign titled, Your Life's Work. To produce such a quality campaign with a what's-in-it-for-me story arch is gratifying; even more so when it's done almost exclusively by the people you work closely with each day. 
All of that – the visual and digital identities and a brand campaign to drive greater professional awareness are important, but only as the vehicle and voice to a much bigger, more consequential pitch. 
The American College of Financial Services is reshaping how it impacts the financial services profession and society with an ambitious set of goals and focus underpinned by a common belief… 
More knowledgeable financial professionals and consumers help forge stronger financial partnerships, drive more scalable financial outcomes, and deliver more sustainable financial security for all Americans. 
That's both differentiated and steeped in Dr. Huebner and history. 
So, not a rebrand. We'll look different, perhaps sound different at times. And we'll certainly be testing out new ideas in new places. But we're still The American College of Financial Services.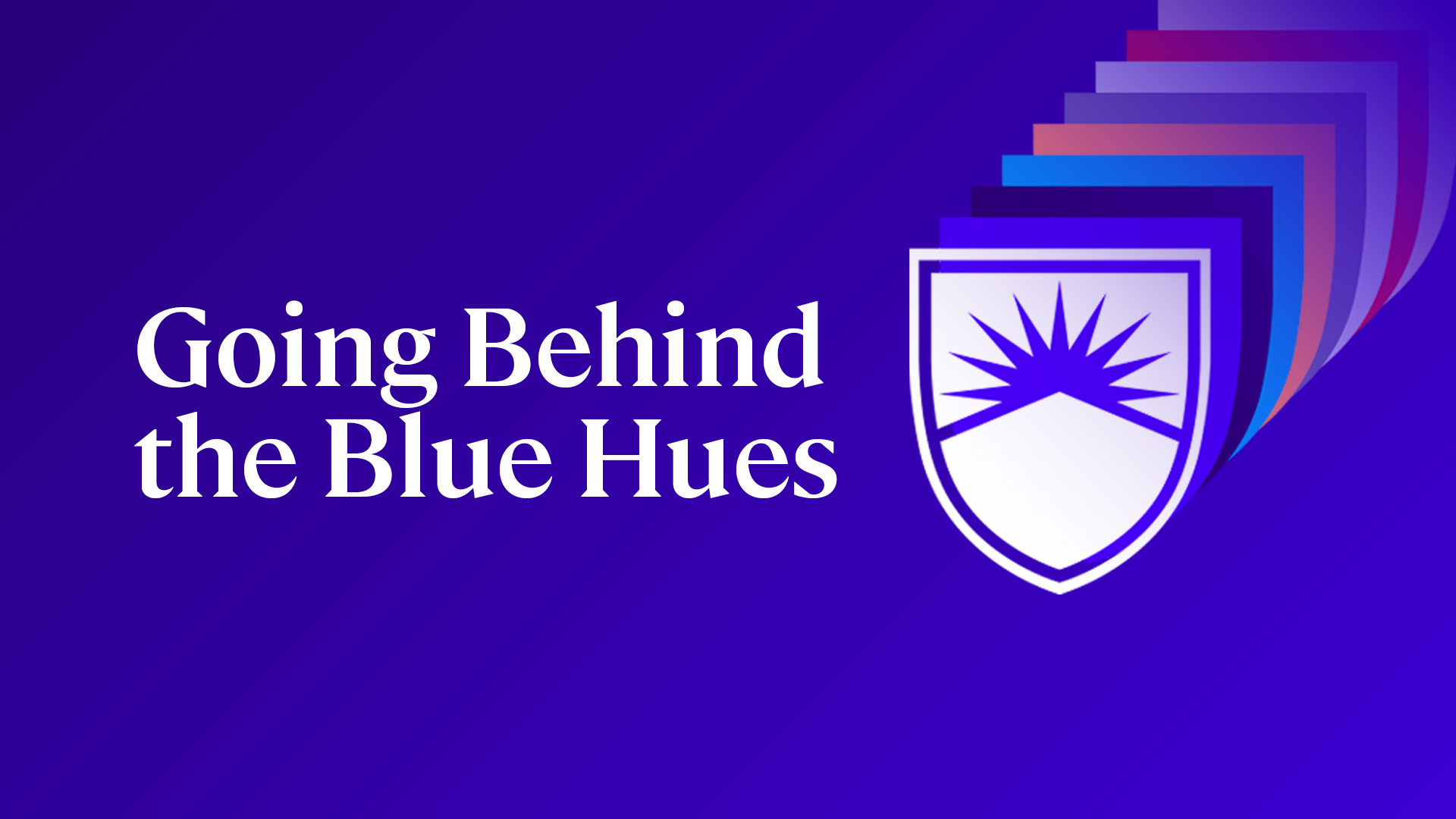 …Instead the Reshaping of a Professional Bedrock 
To outsize our impact, we assessed a promising foundation for the future. Starting with the Chartered Life Underwriter® (CLU®) Program back in 1927, The College has anchored to certifications and designations as markers of a professional, ethical commitment to client service. Designations and graduate studies will still serve as the springboard to lifelong learning. 
We aim to elevate the profession's expertise through specialized applied financial knowledge and education. Through specialized designations, degrees, certificates, and just-in-time learning options, The College seeks to equip a new era of specialists to boost the financial advice they give and increase consumers' financial strength through more trusted relationships with financial professionals. 
Research by Spectrem Group in 2021 identified a large gap between the services clients expect and what they receive from financial professionals. Financial planning, trust services, and advice on wealth transfer, estate planning, tax planning, long-term care insurance, life insurance, and more all fall grossly below clients' expectations. 
This advice movement is supported by the continued shift to a "teaming" framework within many financial services business models, where specialists provide integrated planning within a firm instead of outsourcing to third-party centers of influence. The College is well-suited to meet these needs with its existing portfolio of well-recognized, well-respected programs and an expanded network of potential offerings of various topics and modalities. 
We also look at crystallized demographic trends. 12,000 Baby Boomers will retire in 2024 – the peak of the age 65 tsunami. In 2024, 15 million Americans will be 65 or older. And according to the Boston College Center for Retirement Research, as many as 50% of retired households are "at risk" of not having enough income to maintain their standard of living in retirement. 
Yet, while Baby Boomers are a demographic group feeling a potentially urgent need for advisory services, retirement planning is far more holistic and spans an individual's lifetime. Roughly 78% of Americans have $50,000 or less saved for retirement, while 89% of women receive a failing grade on financial literacy. 
At the behest of individual complexities, questions, and desires – retirement planning has become far more personalized and comprehensive. These clients demand tailored solutions that align with their individual or family circumstances, aspirations, and values. 
The College has prioritized deepening the expertise of more financial professionals with vital and valued knowledge to improve retirement outcomes across a wealth-building (and protecting) journey. And the same holds true of consumers, who can leverage applied knowledge to improve retirement readiness, no matter their age. While Baby Boomers have the immediate need, the next generations think about retirement and lifestyle planning differently, are as unprepared by any statistical measure, and are the next big wave of potential clients. 
The College is thinking about retirement as a lifecycle approach that can create a large business opportunity for financial professionals and impact society in immeasurable ways. 
That means a broader portfolio of knowledge, timely thought leadership and research, and events that reflect the new retirement planning paradigm. 
Finally, as a convener, connector, and catalyst for change, we believe The College is uniquely positioned to help diversify the financial services profession and transform avenues of access to and understanding of finance and wealth. We view diversity as a business imperative – not just a moral one – and as a lasting form of economic justice through avenues of access across underserved communities. We view recruiting and retention in equal measure, and focus on how to make meaningful progress in career advancement to support more diverse leadership teams in the profession. 
This access agenda extends to consumers through applied financial education programs that highlight "moments that matter" and empower all people to raise confidence in their financial literacy and know when to engage financial professionals in their relationship with money. 
What This Means in Action 
Going behind the blue hues, you'll start to notice a centering of our work: Specialization. Retirement. Representation. Those three tenets align our focus and the lens through which we view our ability to expand our reach and impact to benefit society. 
And that story is what excites me as a marketer and senior leader at The College. Not often do you get the opportunity to help craft a deeper focus on areas of such consequence. Not often do you get to connect that powerful message to a modernized brand launching the profession into the future. 
When colors or fonts change, people ask? What's really changed. Often, the answer is nothing beyond brand boredom. This time, so much has. The name and iconic logo may stay the same – but the boldness of our palette now aligns with the audacity of our actions. We're a platform to expand your opportunities. 
We're a non-profit, accredited institution with the applied financial knowledge, professional networking opportunities and events, and impact initiatives that focus on you and the people and communities you serve. 
Technology can make you more effective. Systems can make you more efficient. But there's nothing commoditized about innovative e-learning, enterprise events, and societal solutions. Here, you can accelerate through knowledge. Grow through connections. Uplift through community. 
That's what's behind the blue hues.