cb3 tertiary banner
Five Questions with Chet Bennetts
Get to know our new CFP® Certification Education Program and ChFC® Program Director and his passion for serving others.
cb15 resource post
Related Posts
Sandy Herzlich Tapped to Lead Retirement Strategy at The American College of Financial Services
View Details
Carol Prushan Appointed Senior Vice President, Advancement and Alumni Relations at The American College of Financial Services
View Details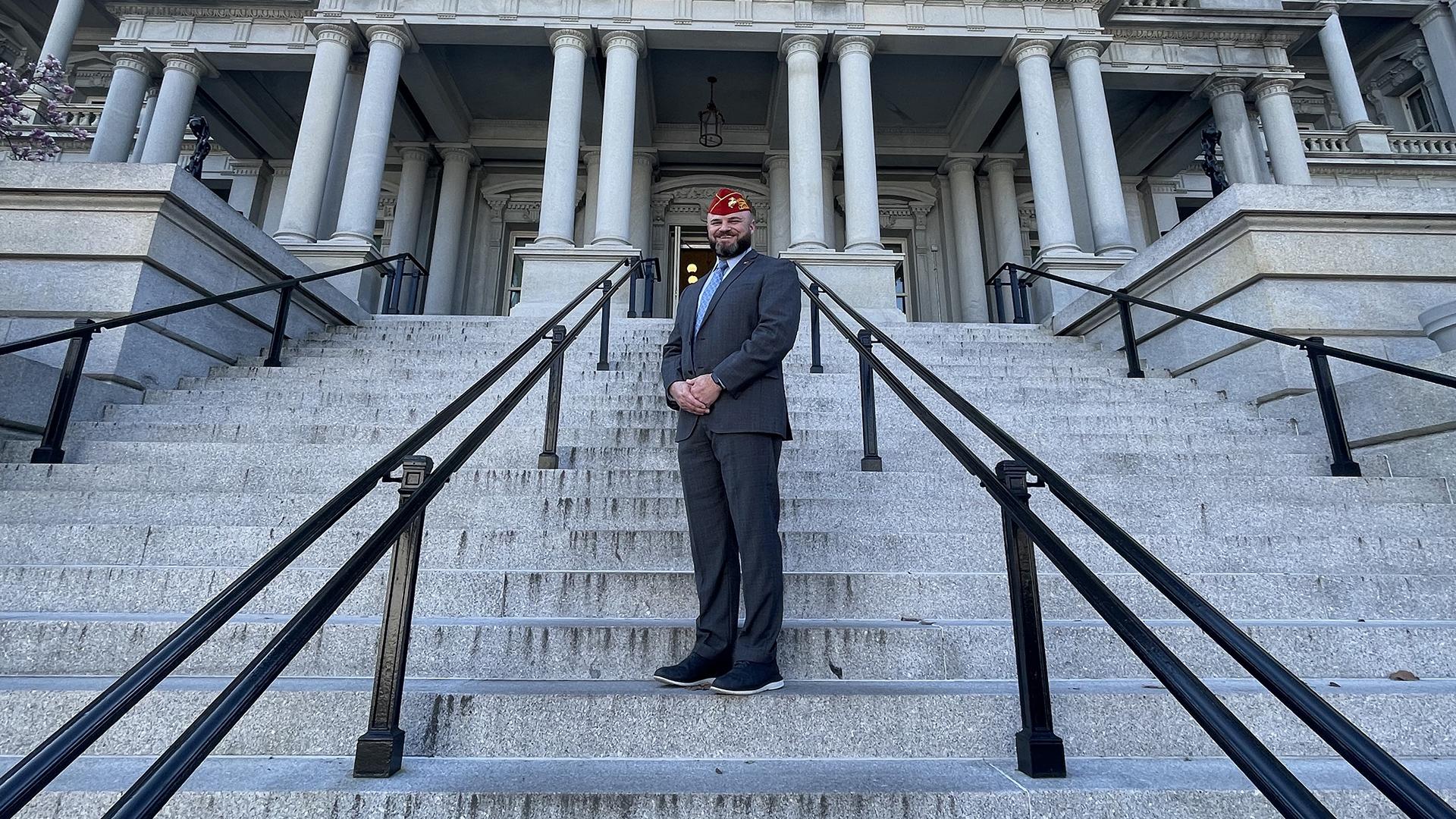 A veteran of the financial services and education fields as well as the United States Marine Corps, Bennetts holds a master's degree in family financial planning and is working toward a PhD in personal financial planning while serving as an assistant professor of financial planning at The College and a guest faculty member at the University of Nebraska – Lincoln.
We asked Bennetts five questions about his career, his path to the financial services profession, and what he hopes to accomplish as a faculty member at The College.
How did you come to be involved with The College?
After serving in the U.S. Marine Corps, I was a Colorado native living in a small town in Nebraska where no one shared or knew my name. I needed to stand out among other financial services professionals, and designations seemed the answer. No one around us had their CFP® mark, so I took The College's program to prepare for the exam. During that time, I realized how well The College's other programs, like the Chartered Financial Consultant® (ChFC®) and the Chartered Life Underwriter® (CLU®), dovetailed with what I was doing, so it seemed like a waste not to earn those too. Soon I was leading a merger of practices and becoming a top-performing advisor and manager in the company, and I made it a point to create study groups for my new advisors to earn their CFP® marks and ChFC®s as well.
Working for The College is a dream come true for me. I always wanted to join academia, and I looked up to College experts like Michael Finke, Wade Pfau, and Ed Slott. I'm blown away by this opportunity to collaborate with them, especially regarding behavioral finance and how helping someone achieve financial well-being assists them throughout their lives.
As a veteran-turned-advisor, what do you think makes military members and veterans well-suited for this field?
A few key tenants of military service are knowing yourself and your weaknesses and seeking improvement to succeed. When you apply that to the financial services realm, the solution is largely what we do here at The College. We give people a chance to stand out among their peers and for their clients, and we offer an appealing challenge that speaks to the team-building strengths of service members and veterans.
In my view, the perseverance and ability to overcome adversity most military members share is what gives them an advantage in a field like financial services, and I think more service members and veterans would do well to join our industry. You can still help people and make a difference in your community and people's lives while enjoying the benefits of higher pay, a more flexible and comfortable lifestyle, and less physical danger of course.
Since beginning your work toward a PhD in personal financial planning, what have you learned that other advisors should know?
When we ask people what their sources of stress are, the biggest ones are usually money and relationships – and if you dig deep, relationship problems are often caused by money. Humans don't handle stress very well. We have coping mechanisms, many of which are unhealthy and only make the problems worse.
As a financial services professional and veteran, I see that daily in our society. While the VA offers various physical health services to address issues like PTSD, financial stress was never a core part of the conversation. I found the academic community wasn't talking about it, so I decided to focus on the issue of financial empowerment specifically.
How do The College's CFP® Certification Education Program and ChFC® Program work together to enhance advisors' skills?
When you take the CFP® exam, you're telling people that you want to be part of an organization and a body of financial services professionals who hold themselves to a higher standard of excellence. You're using the exam to prove a set of technical expertise you hold to serve clients ethically. The difference between that and other certifications is how you apply that knowledge.
A ChFC® still has the same base level of knowledge but may apply it differently based on the niche they want to serve. That's shown by our ChFC® Program having all the same requirements as our CFP® Certification Education Program but with one additional course specifically focused on specialized knowledge and application. We take the core concepts that the CFP® mark entails and show people how they can apply that knowledge in ways that matter to them.
Do you have any pieces of advice for today's up-and-coming financial professionals?
You'll never know everything; the moment you think you do, everything will change. Formal education and designation programs are extremely important because they give you a broad knowledge base, but continuing education and keeping your expertise up-to-date are how you stay on track.
The benefit of learning from The College is that we have all this accumulated knowledge and expertise right here. Using that will make you much more successful than trying to do it alone. Don't get ready to get ready: go do it and dive into the field while at the same time working on a designation or certification. You will build confidence in yourself while becoming more successful in your practice, creating more confidence to power the rest of your career.