cb3 tertiary banner
How the CLU® Gives Joshua Gonzalez a Career Insurance Policy
See how one CLU® student uses his education to serve others and advance his career.
cb15 resource post
Related Posts
How the CLU® Gives Joshua Gonzalez a Career Insurance Policy
View Details
Insurance & Risk Management Insights
January 10, 2022
It's safe to say Joshua Gonzalez, CFP®, ChFC®, CLU®, has his finger on the pulse of the modern financial services industry—and he credits the programs he's taken through The American College of Financial Services with helping him find that pulse in a field that's rapidly shifting and changing.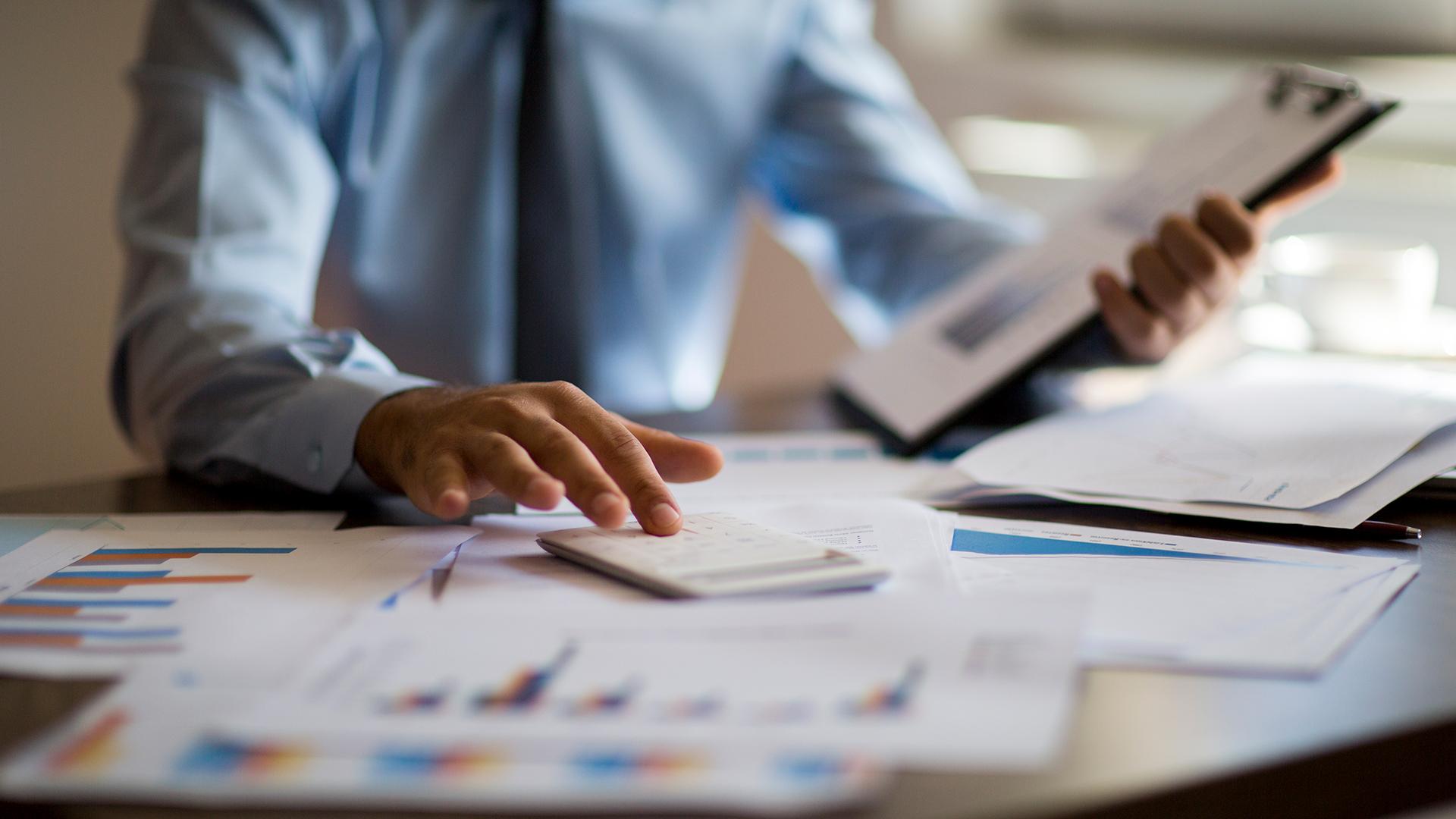 As a financial advisor serving the busy Washington, DC metro area and its suburbs, as well as the Managing Director of his own consulting business—Modern Wealth Strategies, LLC—Gonzalez is constantly traveling to meet new clients and refresh his relationships with long-term ones, as well as keep his practice on top of the latest financial trends and developments. He says he was always fascinated by finance, and investments in particular, and was recruited to the industry in 2009 by a college friend.
Firm Facts: Joshua Gonzalez and Modern Wealth Strategies, LLC
Independent since 2018
13 years in the industry
Financial planning & investment advisory services for 40-50 clients
$500,000 average client assets
"I started with a part-time, low-commitment position," he says. "But I quickly learned that unless I was totally committed to the business and the craft full-time, it wasn't going to be worthwhile. Signing to be an agent with New York Life in 2014 was a watershed moment when I turned 'pro' and really dove into the practice, discipline, and career."
"Success Leaves Clues"
It was around this time that Gonzalez became aware of The College and its programs, and it sounded immediately like something he wanted in on.
"When you look at the elite top producers in the industry, almost all of them have designations, and many of them are from The College," he says. "Success leaves clues, and it was obvious to me that this was the kind of service I wanted to be able to provide to clients."
The first designation Gonzalez earned from The College was the Chartered Life Underwriter® (CLU®)—a program considered the gold standard of life insurance education.
"The CLU® is the unsung hero of this profession," he says. "Anyone who is licensed for life insurance coverage should make this investment in themselves. The coursework and curriculum is illuminating, and it helps you understand how Social Security, life insurance needs, Medicare/Medicaid, health insurance, annuities, and so many other things work that are key to tailoring advice to specific clients."
Gonzalez says the program was so transformative that he even found it changing his own financial life outside of his work with clients.
"I didn't know what umbrella liability was until I read about it in the CLU® program," he says. "As soon as I was done with that course, I was on the phone getting insurance coverage for everything I could. If bad luck visits you the way it does all of us, it would be a shame not to have protection that affordable and meaningful."
Building Authentic Relationships      

Gonzalez says the CLU®'s focus on financial plan building, investment advice, estate planning, beneficiary concerns, death benefits, and other features of life insurance policies allow him to speak confidently to many different people.
"My usual clients are 40-60 years old, high-paid professionals or small to medium-business owners with kids at home who want to pay off their house, pay for college, or get out of working for a living. Others may need to handle complex life insurance needs and business concerns," he says. "The College's training lets me holistically tie all these things together and help people in almost every major financial consideration of their life."
While serving clients' financial needs is a major part of the relationship between advisors and those they work with, Gonzalez says the enjoyment he gets out of his job is the ability to become part of a client's life story, helping them to make the financial decisions that positively affect the way their life turns out.
"Money may not be everything and it may not be able to buy happiness, but the fact is things get a lot harder when you don't have money or do the right things with it," he says. "Most people's problems come from what happens to their extra money, and some days I feel like a psychologist as well because if you're doing your job right, you've become a friend and confidant to clients rather than just a tool. Not many other professionals can say that."
To that end, Gonzalez says financial advisors working in today's market have to take many things into account, including their promotion, presentation, and most importantly, projecting a sense of authenticity.
"I'm the product for clients as much as anything else. They buy me first," he says. "You can't change who you are to please your clients because the real you will always come out in the end. When my name pops up on a client's caller ID, I want them to be excited to hear what I have to say. If they roll their eyes or get a pit in their stomach, I'm probably not for them."
Cutting Through the Noise    

A big part of conveying these ideas to potential clients, Gonzalez says, is by cutting through the constant noise of social media and advertising that have trained people to become indifferent and tuned out and speak to them in a way that resonates and grabs their attention. But when asked what effective "elevator pitch" strategies might be, he offers a counterpoint.
"I don't even think there's time for an elevator pitch anymore," he says. "In an elevator, you have a captive audience for maybe a couple minutes. On social media, you're shouting into a void to capture a tiny slice of someone's attention span while they're bombarded by a million other things. Like it or not, we live in a sound-byte-driven world, and financial professionals have to be able to articulate their entire planning philosophy and value proposition to consumers in as few words as possible."
As the average consumer continues to become more complex and gain access to various tools and sources of information online, including life insurance calculators, some may question the need for professional financial planning when they can just do it themselves—but Gonzalez says they need to consider where that information comes from and what financial future they want for themselves and their loved ones first.
"Doing your own research today is difficult because you can find evidence to fit whatever bias you might have. Do you want to have to fit your lifestyle into whatever Social Security will give you when you get older, or do you want to be able to pay yourself in the long term?" he says. "You have to decide whether you want to go it alone or if you'd be better-served finding someone you like and trust who has the knowledge to back you up. That's the real value financial advisors, designations, and institutions like The College provide."