cb12 repeater
Experience the FSCP® Program
Foundational Knowledge for Career Success
Join FSCP® Program Director Kirk Okumura, MSFS, ChFC®, RICP®, along with one of the program's successful alums, Fatima Williams, FSCP®, for a video tour of the FSCP® Program.
Take a Tour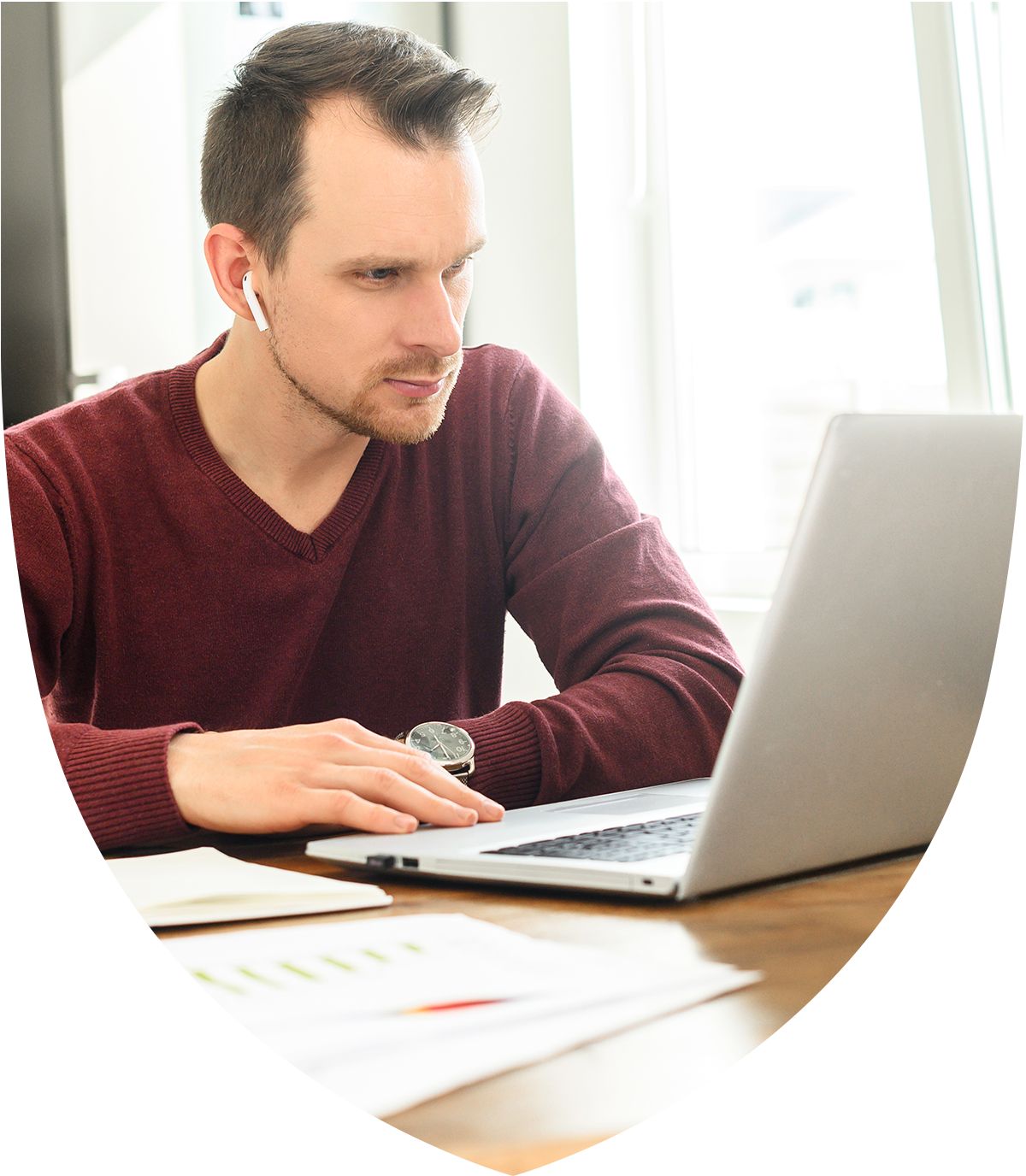 cb28 program tabs
FSCP® at a Glance
Admissions Requirements
There are no prerequisite courses required to begin the FSCP® Program.

To receive the FSCP® designation, you must:
1. Successfully complete seven courses (two core courses and five electives) and their final exams
2. Attend at least six of eight class sessions and obtain at least a 70% moderator's grade (including classwork, project/quiz, and participation)
3. Score 70% or higher on the course's final exam (for FA 290, only the final exam requirement applies)
4. Agree to comply with  The American College Code of Ethics and Procedures 
Participation in the annual Professional Recertification Program (PRP) is required to maintain the designation.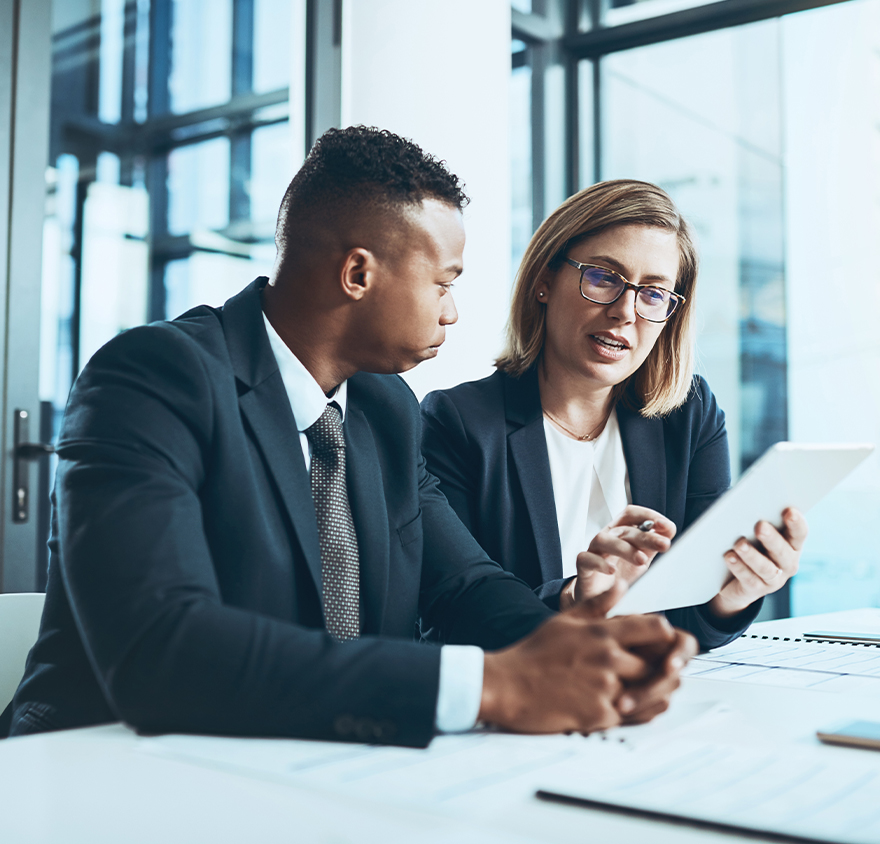 Tuition & Scholarships
Program tuition is paid on a per-course basis. Tuition covers your course fees, final exam, and course materials, including:
Weekly live online class featuring experienced moderators
Virtual access to all course materials and assignments 
 
Individual course: $595 
Required ethics course (FA 290): $195 

Scholarship opportunities for active-duty military personnel, veterans, and spouses, African American financial professionals, women, and other qualifying groups are available. Discover scholarship opportunities.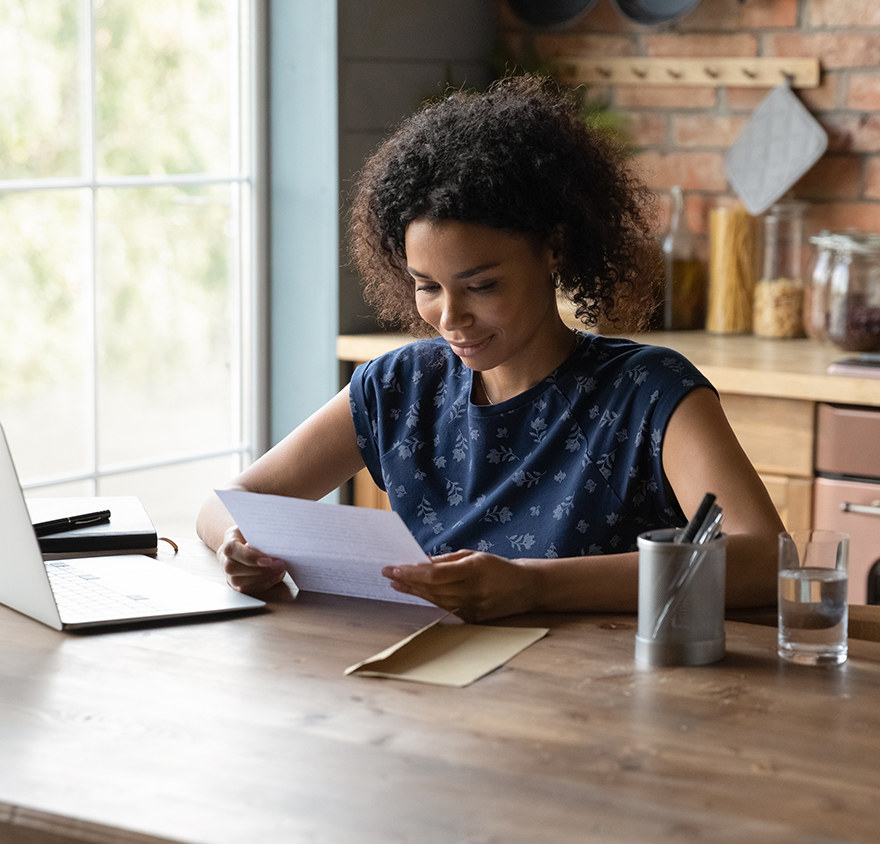 What You'll Learn
The FSCP® Program offers a 360-degree curriculum for running a financial services practice, with an emphasis on product knowledge, prospecting and marketing, and business planning principles.
Your learning outcomes of launching your career in financial services include:
Fundamental financial services knowledge and skills 
Proven prospecting and marketing strategies to build new relationships
Practical experience uncovering client needs
Foundational business planning for a growing practice
Applicable knowledge on a wide range of financial products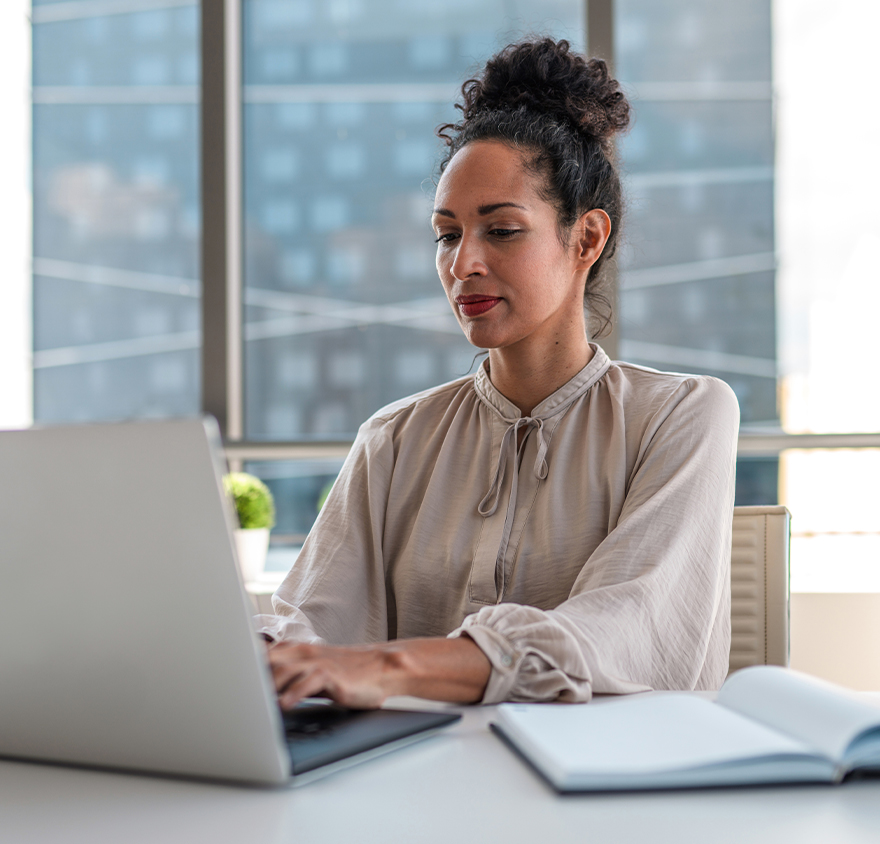 Course Delivery
Complete the seven-course curriculum at your own pace and customize it to your personal and professional interests through an active learning approach of Learn, Discuss, Do, and Reflect. Receive support from our course moderators and academic advising team, and collaborate with fellow classmates in real-time.
Our program features:
Elite faculty of nationally-recognized academics, researchers, and practitioners 
Up-to-date curriculum covering current trends and market realities, like social media, inflation, recession, and regulatory constraints 
Hybrid format with self-study, live weekly collaborative sessions, and independent project work, as well as options for in-person learning
Personalized course options that offer program flexibility tailored to your professional goals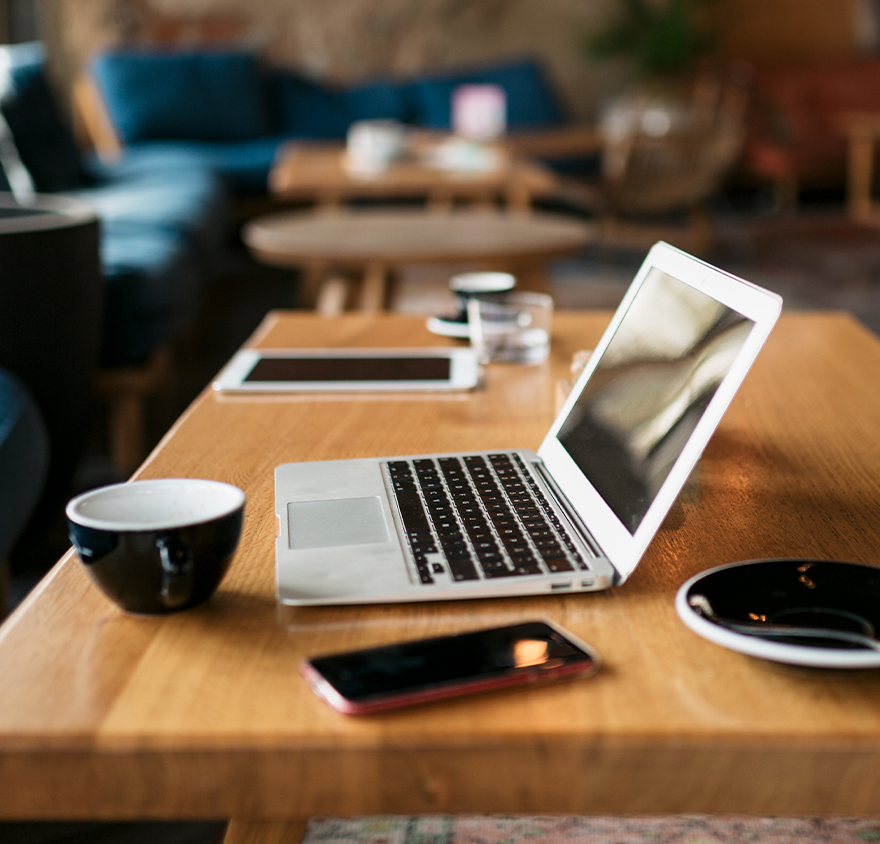 cb31 stats
Why Become an FSCP®?
Of FSCP® designees say it was a worthwhile investment for their career development.1
Increase in productivity was reported by professionals participating in the FSCP® Program.2
Of FSCP® designees indicate an improved ability to meet client needs.1
cb13 3 column tabs
The FSCP® is Right For You If:
cb30 tab content
Inside the FSCP® Program
Courses to Complete
Seven (two core and five electives)
Typical Completion Time
<14 Months
FA 290 Ethics for the Financial Services Professional (REQUIRED)
Provides a practical framework for making ethical business decisions in the financial services industry.
Upon completion of this course, you'll be able to:
Examine legal, compliance, and practice standards that apply to the financial services professional
Investigate ethical approaches to placing financial products
Determine suitability and assess risk
FP 99 Foundations of Financial Planning (REQUIRED)
Provides an overview of the major planning areas that financial professionals need to understand when serving clients.
Upon completion of this course, you'll be able to:
List the most common financial needs and the financial products used to address them
Understand the big picture needed to effectively offer financial products and services that are consistent with clients' overall financial situation and needs
FA 200 Techniques for Prospecting: Prospect or Perish (ELECTIVE)
Teaches advisors industry-proven methods for successfully identifying, selecting, and approaching prospects for financial products and services.
Upon completion of this course, you'll be able to:
Identify procedures for creating prospect awareness
Target marketing concepts
Create prospect qualification and prioritization techniques
Overcome the psychological barriers to prospecting
Innovative approaches to setting income and activity goals
Consider strategic, tactical, and operational business planning
FA 201 Techniques for Exploring Personal Markets (ELECTIVE)
Provides an in-depth look at penetrating the personal markets using the life-cycle marketing strategy and selling/planning process.
Upon completion of this course, you'll be able to:
Segment your market into four adult life-cycle segments
Recognize common insurance and financial needs members of market segments have. 
Apply this approach to new prospects and existing clients
Master basic marketing plan creation and learn to apply the life-cycle marketing strategy to your practice
Understand disability income, life, long-term care, and other products and services
FA 202 Techniques for Meeting Client Needs (ELECTIVE)
Offers an introduction to the life insurance sales career and the sales/planning process in the personal market.
Upon completion of this course, you'll be able to:
Address total-needs selling, the consultative selling process, and needs for personal life insurance
Demonstrate skills used throughout the selling/planning process
Comprehend and utilize insurance products, policy provisions, and underwriting services
FA 204 Marketing Financial Services to Women (ELECTIVE)
Offers an introduction to tools and strategies focused on how to work with female clients as a financial services professional.
Upon completion of this course, you'll be able to:
Demonstrate skills used throughout the selling/planning process specific to women
Comprehend and utilize insurance products, policy provisions, and underwriting services in ways that best serve female clients
FA 222 Essentials of Multiline Skills (ELECTIVE)
Provides multiline agents with strategies for helping clients obtain the various insurance and other financial products they need.
Upon completion of this course, you'll be able to:
Establish need
Gather and analyze information
Develop recommendations for products, including disability income insurance, life insurance, long-term care insurance, mutual funds, and annuities
Understand concepts of retirement and estate planning
FA 251 Essentials of Business Insurance (ELECTIVE)
Focuses on the problems and solutions that may result from the death or disability of a business owner or a key employee.
Upon completion of this course, you'll be able to:
Demonstrate techniques of succession planning
Help business owners plan for the continuation of their businesses in the case of death, disability, or retirement from the business
Show how business owners can protect against the loss of a key employee to death or disability
FA 257 Essentials of Life Insurance Products (ELECTIVE)
Provides an overview of the two basic types of life insurance policies — term and whole life — as well as their many variations.
Upon completion of this course, you'll be able to:
Understand and identify all variations of life insurance products
Comprehend the personal, family, and business uses of life insurance products
Grasp policy illustrations, cost comparison methods, and income and estate taxation, 
Confront ethical issues facing the financial advisor
FA 261 Foundations of Retirement Planning (ELECTIVE)
Guides professionals in examining the retirement planning process.
Upon completion of this course, you'll be able to:
Utilize fact-finding, methods of analyzing facts, retirement planning software, and sales tracking
Discuss the role of Social Security, Medicare, and tax policies in retirement planning
Understand various accumulation vehicles such as stocks, bonds, mutual funds, life insurance, and annuities
Explain how retirement planning creates estate planning needs and addresses payout options, spousal benefits, and investment strategies.
cb33 testimonial slider - V1 & V2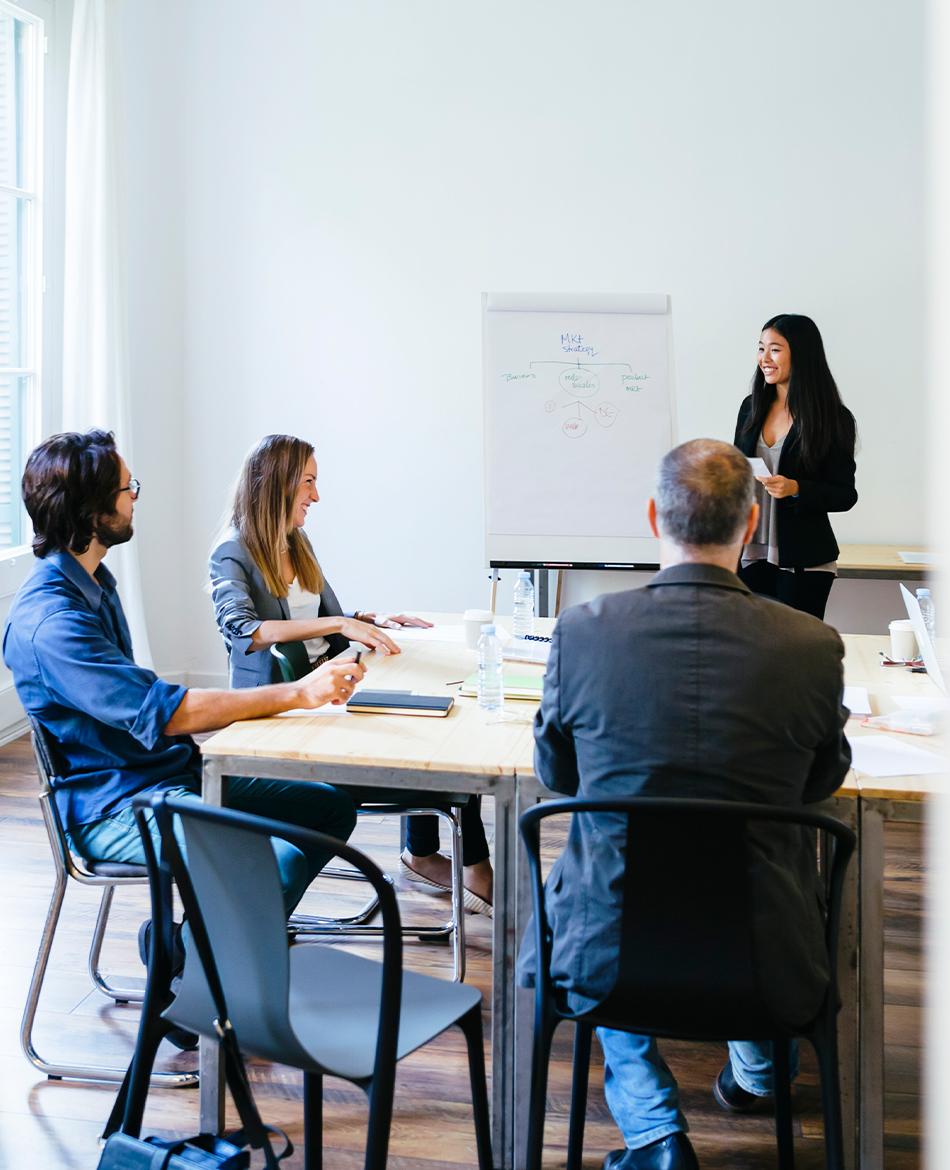 The FSCP®️ Program offers a deeper and wider knowledge of financial services foundations, taking you from product knowledge to competency; from an agent or advisor to a more equipped financial professional.
Fatima Williams, FSCP®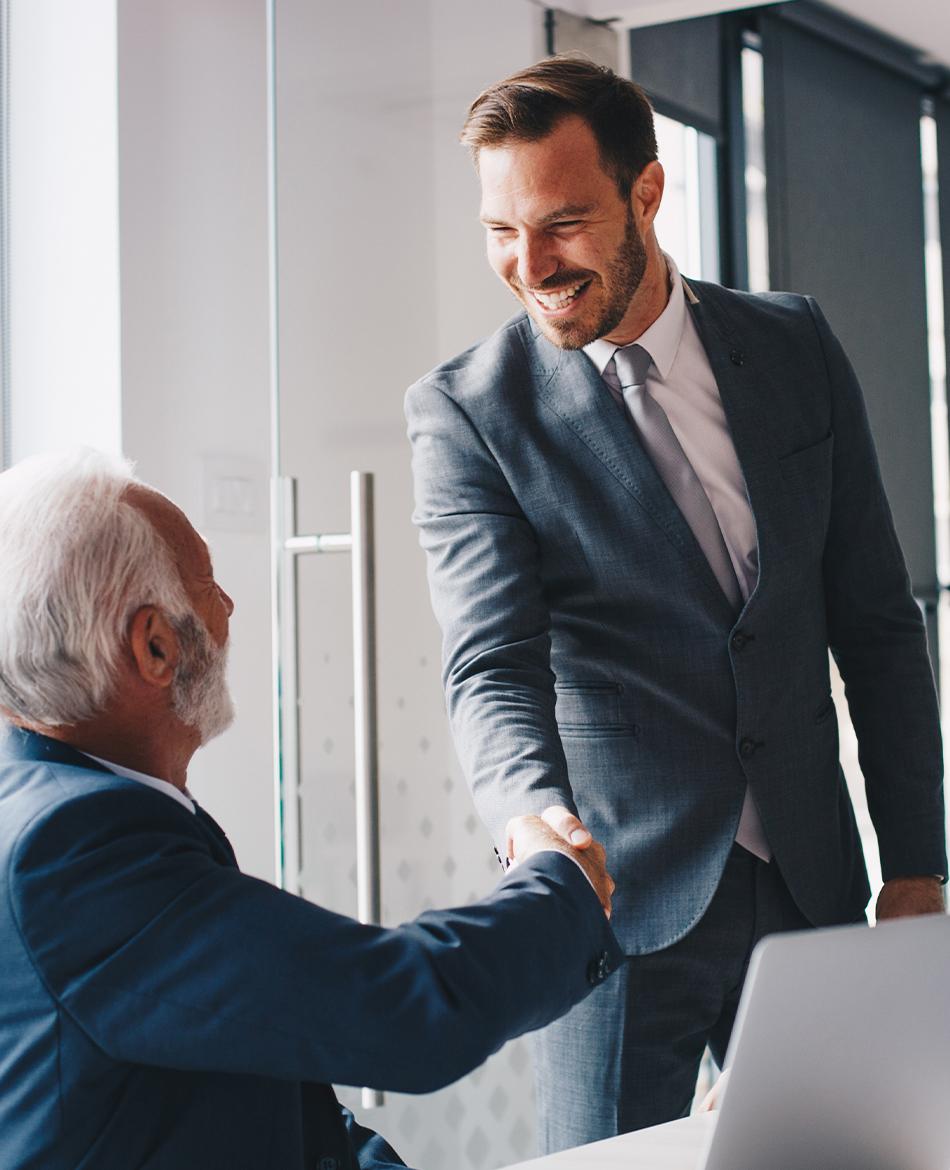 The material was engaging enough that I didn't just have to learn it–I wanted to learn more. It's made me more knowledgeable in everything I do as a financial professional. The information I got from The College has been immensely helpful to my career.
Asa Rowlett, FSCP®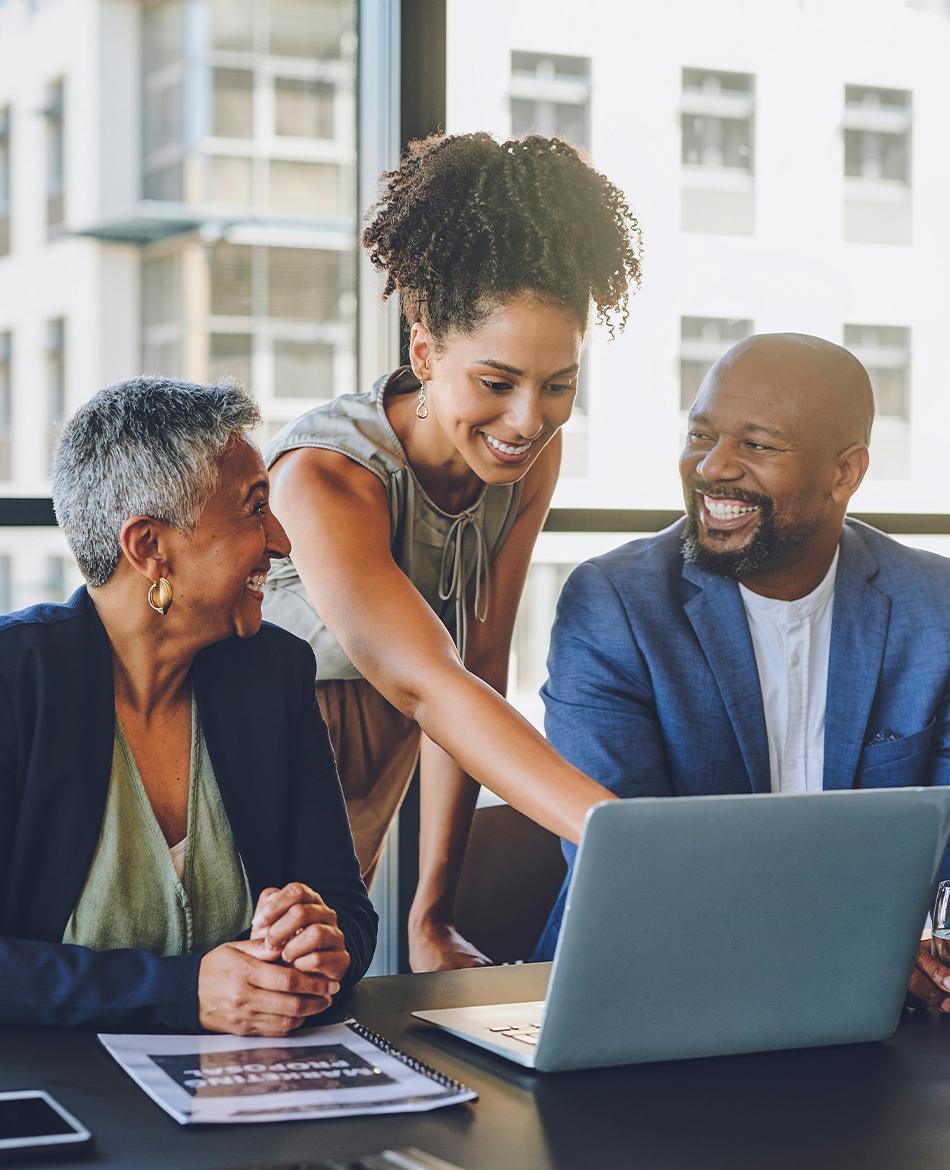 I strongly recommend that new advisors complete this designation. It will help you see the path, plan the path, and execute the path of growing your practice through qualified referrals and introductions that align with the markets in which you want to work.
Brian Witherby, FSCP®, CLU®
01 / 00
cb29 comparison chart
FSCP® Program: See Where We Stand
Save time with a quick view of how our FSCP® Program stacks up against other financial planning education programs.
Scroll left to right to compare
FSCP® Program: See Where We Stand

Save time with a quick view of how our FSCP® Program stacks up against other financial planning education programs.

 

 


FSCP® Financial Services Certified Professional®

 

 


LUTCF® Life Underwriter Training Council FellowSM

ADVANCED CURRICULUM

HYBRID LEARNING FORMAT

FINISH IN <14 MONTHS

LIFELONG LEARNING STACKABILITY

INSIGHTS OF NATIONALLY-RECOGNIZED THOUGHT LEADERS
cb12 repeater
Design Your Own Curriculum
Create a custom learning path to meet your needs
With two required core courses and your choice of five electives from nine options, you can build your own seven-course FSCP® Program based on your knowledge and practice needs.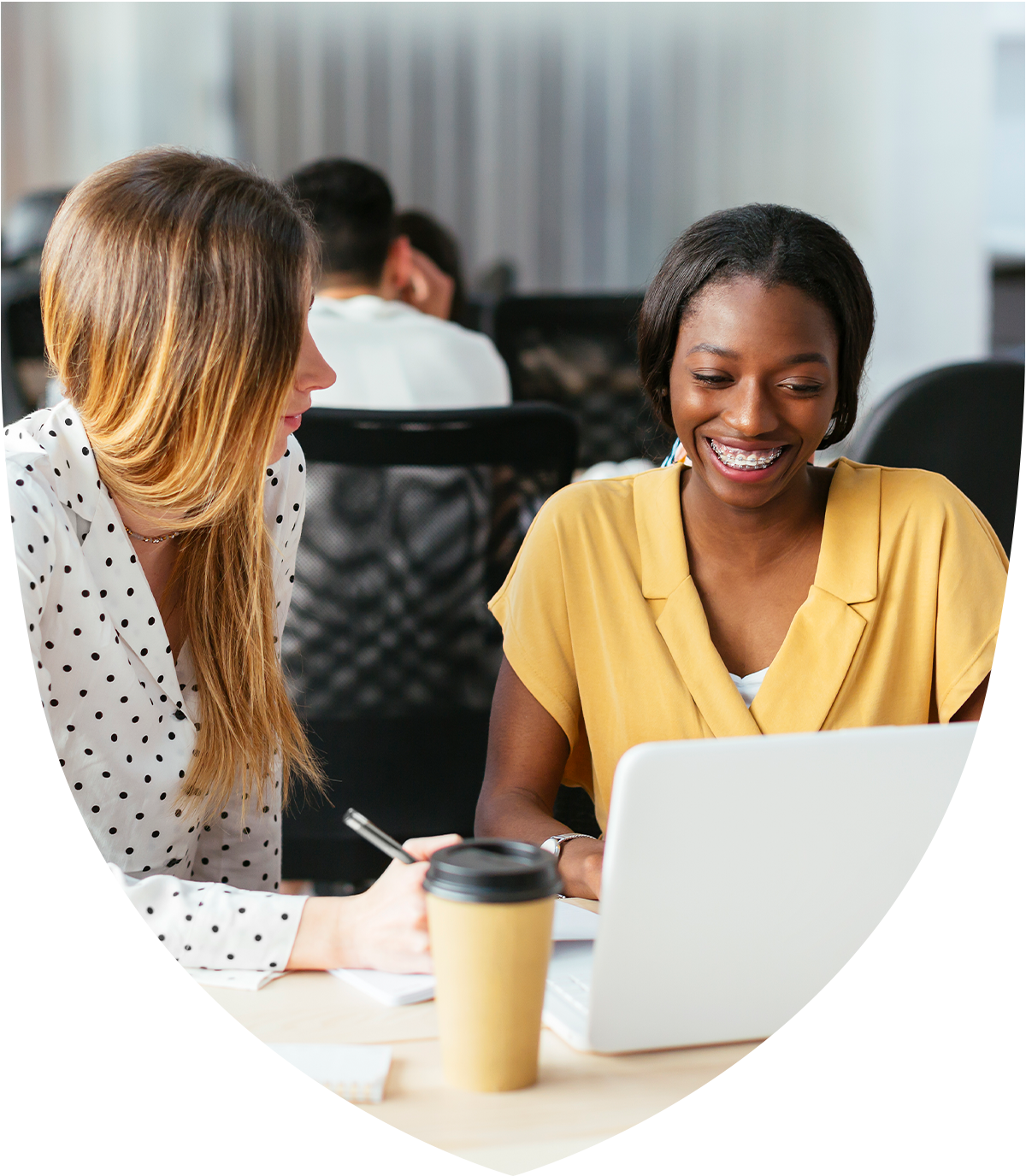 ab7 directory
Learn From the Leaders in Financial Services Practice Management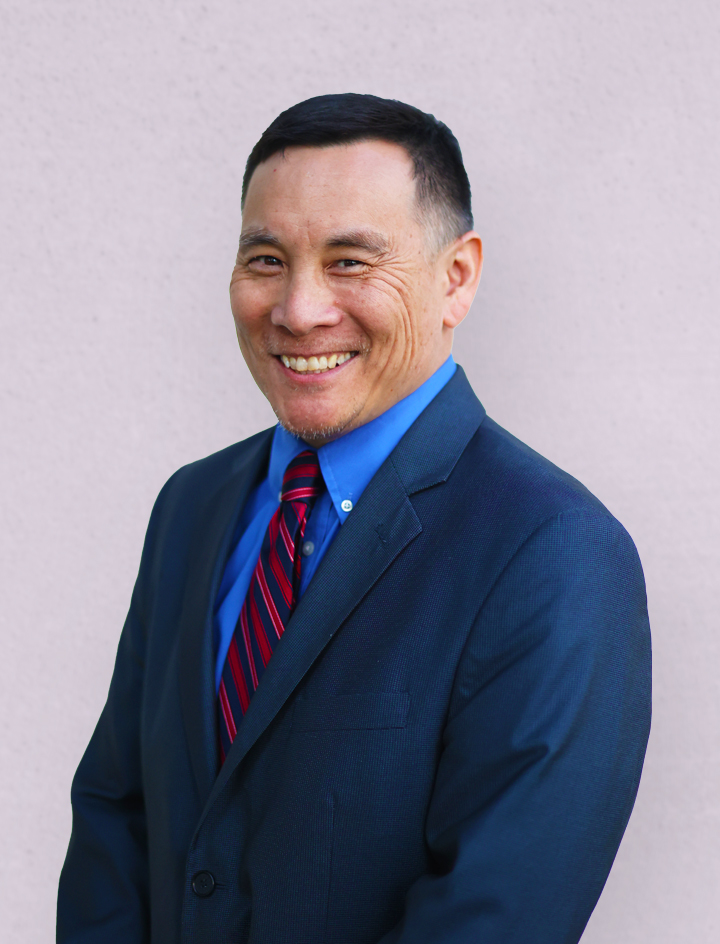 Kirk S. Okumura
MSFS, ChFC®, RICP®
Professor of Practice, FSCP® Program Director, Charles J. Zimmerman Chair in Life Insurance Education

Connect on LinkedIn
Read Bio
cb5 drawers
FSCP® Program FAQs
The general rule for all transfers of credit is that you may receive a maximum of three (3) electives, internal and external, toward the FSCP® designation. Thus, the student must take two more electives, the Ethics course, and FP 99 (FSCP® Certification Course) to receive the FSCP®.
If you hold the LUTCF® awarded by The American College of Financial Services, you will need to take FP 99 (FSCP® Certification Course) to obtain the FSCP®. You may display both designations.
If you hold the LUTCF® awarded by The College for Financial Planning, you are eligible to receive two credits for the College for Financial Planning's LUTCF® — one for FA 222 and the other as an elective. The transfer of credit agreement is only valid until December 31, 2023.
If you hold the LUTCF® awarded by The American College of Financial Services and the FSS designation, you may apply to receive the FSCP® designation but in doing so must agree to relinquish the FSS designation. The student may display the LUTCF® and the FSCP® designations only.
If you hold the FSS designation awarded by The American College of Financial Services, you will need to complete one additional elective course that you have not previously taken, as you have already satisfied the FSCP® certification requirement.
If you have successfully passed one RICP®, ChSNC®, CLU®, ChFC®, or CFP® course, you are eligible for credit toward one elective course in the FSCP® program.
Transfer of credit for certain courses will be granted to individuals who hold the FIC or FICF designation, provided the specific course(s) identified for transfer were based on course revisions produced in April 2007 or later.
For the FIC Basic Introduction to Life Insurance, course credit will be granted for The American College's FA 202 (Techniques for Meeting Client Needs), provided that the student has completed the FIC designation. [Holders of the FIC/FICF designations who enrolled with Kaplan beginning April 2007 or later may receive up to 60 percent or 6 credits of total credits. Confirmation letter from Kaplan is required.] Credit for The American College's FA 271 (Foundations of Estate Planning) and/or FA 251 (Essentials of Business Insurance) courses will be granted if the student has passed the FICF Graduate I Estate Planning and/or FICF Graduate II Business Insurance Concepts courses, respectively.
For questions about transfer of credit towards the FSCP® designation, please contact us at 866-883-4498.
Moderating a course—either in-person (live-local) or virtual—is a great way to help newer financial professionals lay the foundation for a successful practice. In addition, some of the courses can help any financial professional explore new opportunities in the financial services industry, such as retirement planning, financial planning, estate planning, or business insurance. Continue the tradition of using FSCP® to leave your mark on the next generation of financial professionals!
The FSCP® moderator's main role is to guide and facilitate the classroom discussion. A successful class is one in which students share ideas and experiences, and learn mostly from each other—not the moderator. Effective moderators skillfully:
Ask thought-provoking questions
Focus students on how they can apply what they learn to their practice
Keep students engaged by using different learning activities and strategies
Motivate students to complete readings, breakout questions, case studies, projects, and other learning activities
Challenge students to reflect on their experiences so they can repeat what works and change what doesn't work
Explain concepts, when necessary

In addition to facilitating the classroom discussion, a moderator also will:
Prepare for class by customizing PowerPoint slides and corresponding notes
Keep track of student attendance
Grade projects
Evaluate students' class participation

A moderator must meet the following requirements:
Have a minimum of five years in the financial services industry, preferably in a client-facing role as an agent, advisor, planner, or other
Have experience training and, ideally, facilitating discussions

Moderating FSCP® courses provides many benefits including the following:
Equip new financial professionals in your company or firm with the basic marketing, prospecting, selling, and planning skills needed to succeed in this industry
Take the final exam free of charge and earn designation credits (your course section must have at least five students, not including any moderators, and the offer only applies if you are the primary moderator)
Earn state Continuing Education (CE credits) if you take and pass the final exam (check your state for availability)
Hone your own skills
Moderators teaching courses that are open enrollment (not limited to financial professionals from a specific company or firm) will be compensated as follows:
5-9 students: $800 per course (minimum of 5 students required to hold a course)
10-14 students: $1,000 per course
15-19 students: $1,500 per course
20-25 students: $2,000 per course
Moderators can also choose between leading live, local classes or real-time online sessions from their home or office.
To apply to be a moderator, send your résumé or curriculum vitae to Kirk Okumura at Kirk.Okumura@TheAmericanCollege.edu. He will contact you for an interview.
If you are accepted as a moderator, you must attend Moderator Training, a three-hour training experience designed to teach you about the FSCP® active learning approach, the logistics of running a course, as well as skills and strategies for effectively facilitating an FSCP® course.
In addition, there will be a 30-minute training session for Brightspace, The American College's learning management system.
Completed course set-up applications must be submitted 30 days prior to the start date of the class in order for students to be able to register and receive books in time for class. This is a secure form and all of your private information is protected.
For more information, see our FSCP® Course Set-Up Application page.
Final exams for all FSCP® courses are accessed through Brightspace during the 4-week exam window and must be taken in the presence of an eligible proctor that the student identifies. Students must satisfy the attendance requirements and have a moderator grade of at least 70% to be eligible to take the final exam. Guidelines for taking the exam and instructions for registering an exam proctor (identified by the student) can be found online in Brightspace. Students have four weeks from the last class to take their exams.
The American College of Financial Services requires every examination to be proctored by a disinterested third party who is not the moderator, not a relative, an immediate supervisor, nor an employee of the producer, and one that has no financial or personal interest in the outcome of the examination.
footnotes
1 The American College of Financial Services Designation Outcomes Study. 2017.
2 Enterprise results reported after one year of implementing the FSCP® Program.