cb3 tertiary banner
Introducing the 2023 Women Working in WealthSM Award Winners
The Women Working in WealthSM Awards honor women who inspire, mentor, and strive to advance other women in financial services.
cb15 resource post
Related Posts
7 Tips to Help Black Clients Find Multigenerational Success
View Details
CAAFP 2023 Highlights the Power of Financial Advice in Black Communities
View Details
Conference Focuses on "Reclaiming Black Wealth"
View Details
Diversity, Equity & Inclusion Insights
March 08, 2023
The American College Center for Women in Financial Services honored five women committed to advocating and advancing women in financial services today at its second annual Women Working in WealthSM Summit in New York City, an impactful and empowering event to celebrate International Women's Day!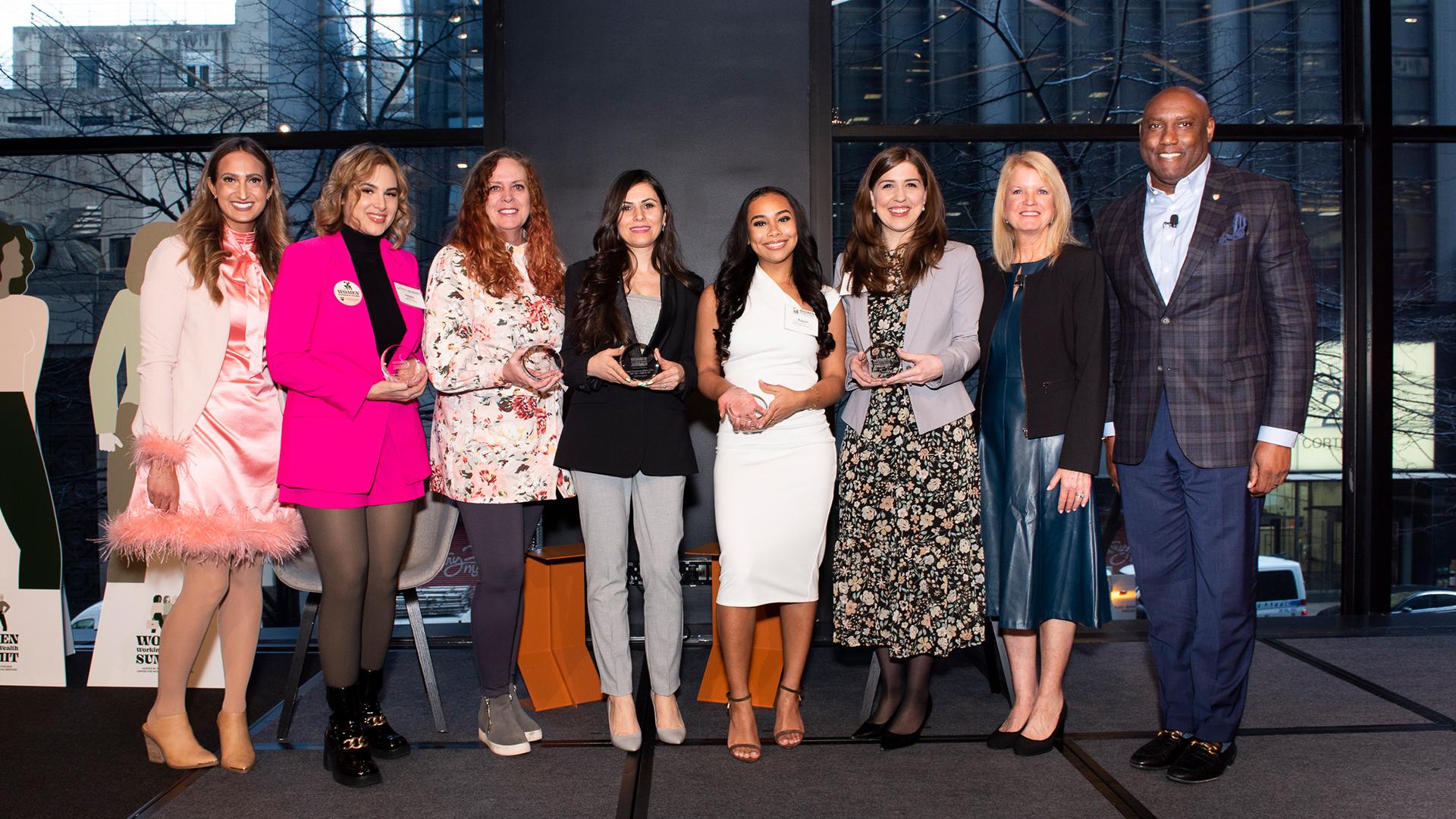 The Women Working in WealthSM Award was created to showcase and celebrate women who have rolled up their sleeves to advance women in financial services through mentorship, sponsorship, and advocacy. Each award winner documented concrete examples of how she removed obstacles, created allies, and executed novel solutions to gender parity.
The Women Working in WealthSM Awards are presented each year to a group of mission-driven and passionate female professionals who are making a significant impact in financial services. The 2023 group of award recipients includes:
Natalie Baires, WMCP®, JPMorgan Chase
Lauren Oschman, CFP®, CDFA®, Vestia Personal Wealth Advisors
Sahar Pouyanrad, EMBA, CTFA, AEP®, CEP®, ChSNC®, PFP®, JPMorgan Chase Bank
Raquel Tennant, CFP®, 2050 Wealth Partners
Andi Madden Wrenn, AFC®, Zeiders
Nominations for next year's Women Working in WealthSM Awards open in October!