cb3 tertiary banner
Military Support Organization of the Month: MFAA
The Military Financial Advisors Association seeks to expand professionalism and awareness of service members within the industry.
cb15 resource post
Related Posts
23 Ways Financial Advisors Can Serve and Hire More Veterans
View Details
Honoring our Heroes: Veterans Day, November 11, 2023
View Details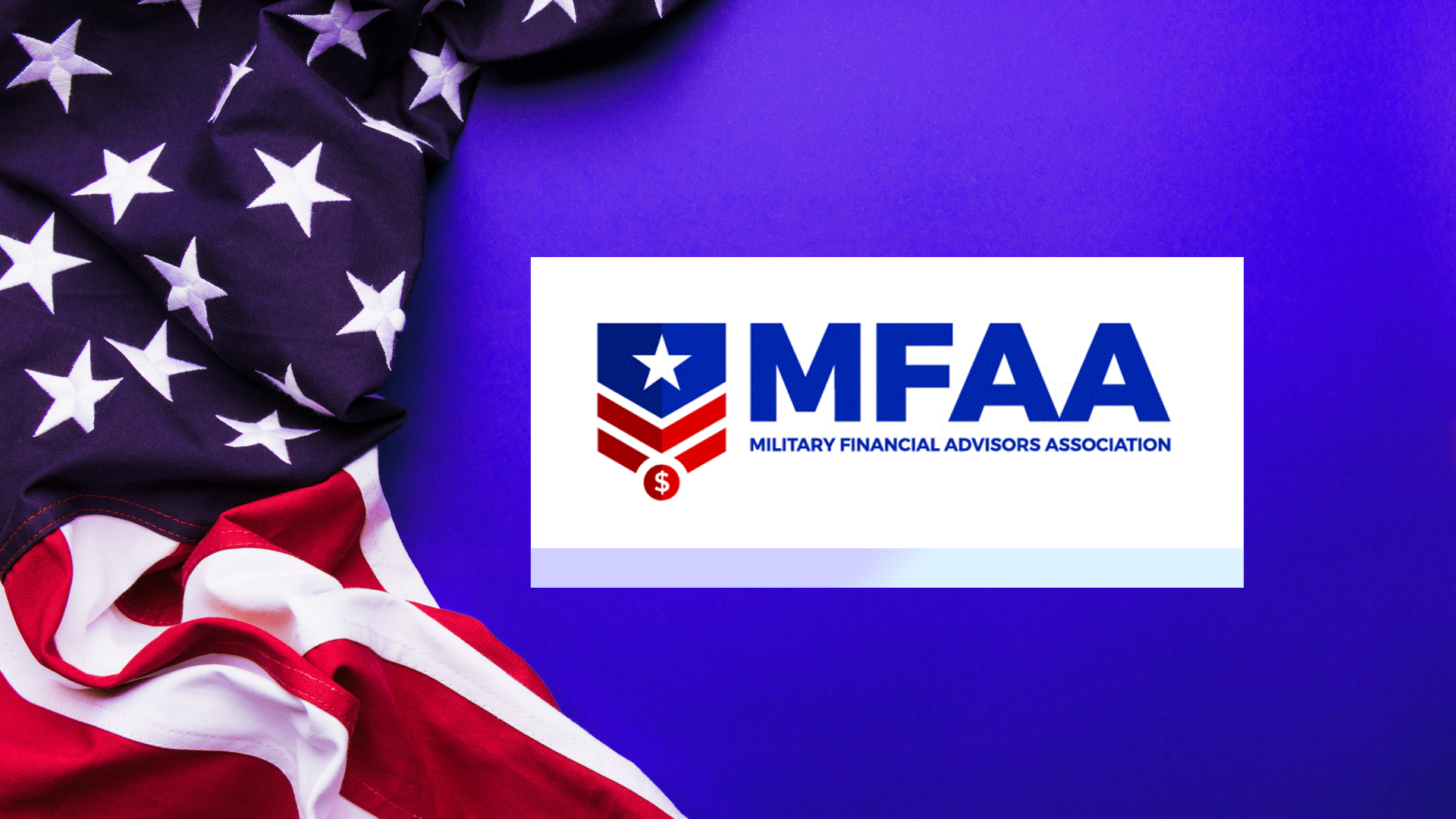 With a motto of "military veterans and spouses serving military and veteran families," the MFAA's qualifications and standards exceed those of most financial services organizations—but more importantly, they know the life. You don't need to explain what SBP (Survivor Benefit Program) and BAH (Basic Housing Allowance) mean to them. They already know.
Andrea Clark, CFP®, AFC®, one of the founders of MFAA, has a special connection to The College. She is a previous scholarship recipient from the American College Center for Military and Veterans Affairs, having been awarded one by The College to pursue the CFP® Certification Education Program around the time her husband retired from the military. Along with several other Center of Military and Veterans Affairs scholars, Andrea went on to found MFAA: a non-profit professional association of independent financial planning experts specializing in financial advice and planning services for military and veteran families.
MFAA realizes the military community has long been overlooked by financial planners, and there is now a greater need than anyone in the industry can possibly satisfy on their own. They believe that only by working together can we all accomplish our objective of providing military and veteran families with the highest quality financial advice.
All MFAA members must meet these standards:
XY Planning Network member in good standing
Sign a fiduciary oath to act in the best interests of our clients at all times
Operate as a fee-only financial advisor, meaning that we don't collect any kinds of commissions or other earnings for the recommendations we make to clients
Offer a fee structure other than assets under management 
Have no derogatory marks on our records as financial professionals
Primary focus on providing comprehensive financial planning, not just investment management
Prior service as a military member or a military spouse
Committed to continually furthering our education in order to better serve clients
Own or work at an independent Registered Investment Advisory (RIA), avoiding the issues that may exist among advisors at large broker-dealers or insurance companies
Have a positive reputation among local professionals in our industry, as membership in MFAA is by invitation only
Maintain their status as a CFP® professional or a candidate currently pursuing the designation (members may also maintain additional certifications related to financial planning)

Disclaimer: The information provided in this article is intended for general informational purposes only. It should not be considered as financial, legal, investment or other professional advice. Readers should consult with the relevant professionals for specific advice related to their situation.
We are not affiliated, associated, authorized, endorsed by, compensated or in any way officially connected with any other company, agency, or government agency in this article. All product, service and company names are trademarks™ or registered® trademarks of their respective holders. Use of them does not imply any affiliation with or endorsement by them.
Before making any decisions based on the information contained in this article, you are strongly advised to refer to alternative, independent sources of information to substantiate the basis for your decision. It is your sole responsibility to satisfy yourself prior to using the information in any way and to seek appropriate advice before taking or refraining from taking any action in reliance on any information contained in this article.