cb3 tertiary banner
RIA Disruption
Independent advisors describe how The College's programs power growth, helping them differentiate and thrive.
cb15 resource post
Related Posts
Sandy Herzlich Tapped to Lead Retirement Strategy at The American College of Financial Services
View Details
Carol Prushan Appointed Senior Vice President, Advancement and Alumni Relations at The American College of Financial Services
View Details
March 10, 2023
Founded in 1991, Sequoia Financial Group is the model of a successful and growing Registered Investment Advisor (RIA).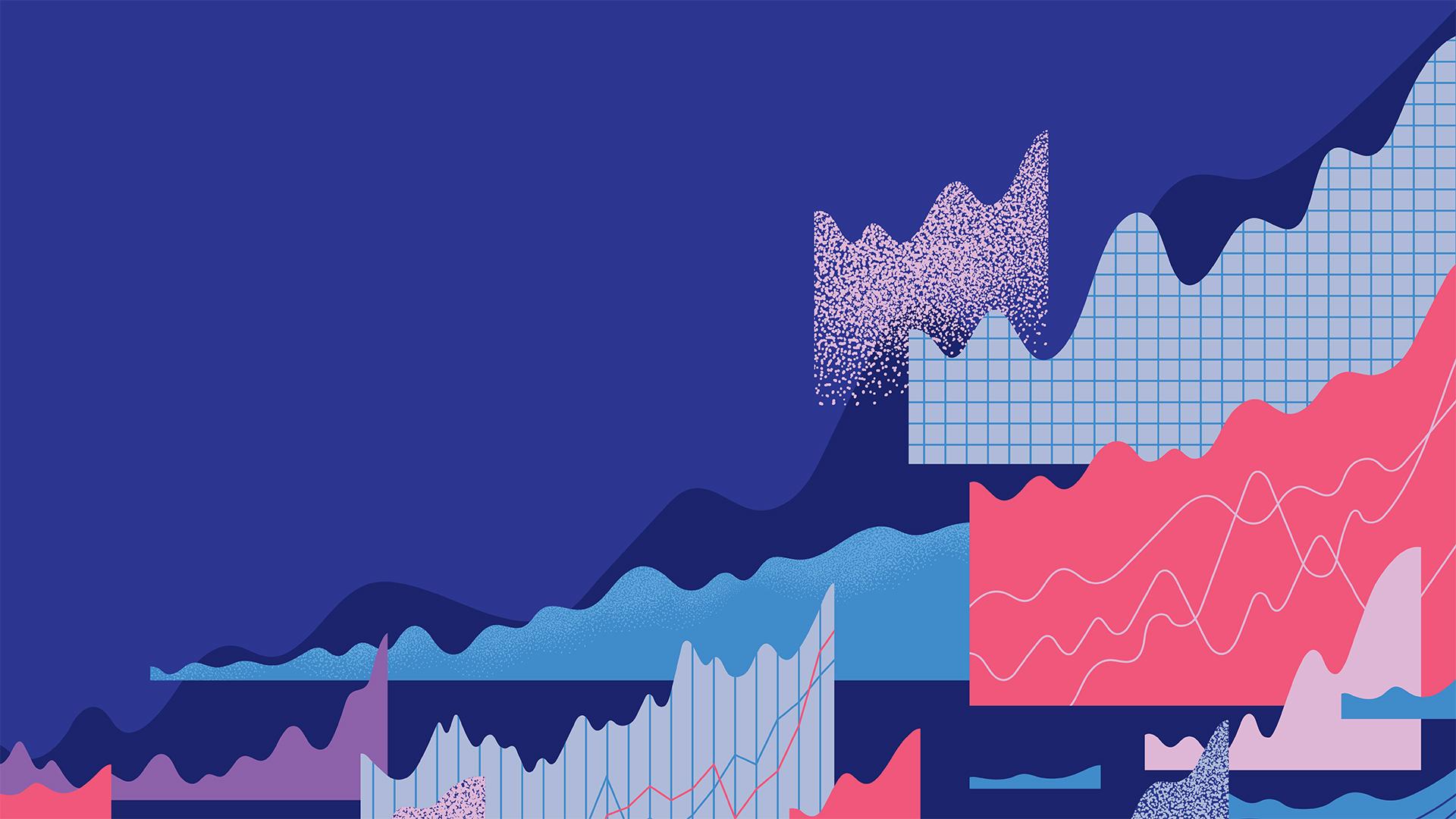 What began with only a few financial advisors partnering up in the city of Akron, Ohio has become a multi-branch business with 180 team members serving 5,500 households with a full spectrum of services from retirement and business planning to comprehensive family planning. The firm has grown by almost 4,000% in under two decades to manage over $10 billion.1 Sequoia Financial Group has also been part of numerous prestigious industry listings including Barron's Top RIA Firms, Crain's Investment Advisers List, WealthManagement.com's Thrive Awards, the Inc. 5,000 List, and more. 
What has powered Sequoia Financial Group's success in a highly competitive industry? According to its team members, the answer is simple: the specialized knowledge, skills, and education they gained through The American College of Financial Services.  
One only has to speak with the advisors at Sequoia Financial Group for a few minutes to realize they have a focus on furthering their education that powers everything they do. To them and many other professionals, it is a must in a marketplace crowded by not only other RIA firms but the industry behemoths and their offshoots they are often forced to compete with.  
"Our team members enhance the growth of our firm with higher education, and it empowers us to attract clients with more complex situations and deliver them great advice that keeps them around," said Bill Venter, CFP®, CIMA®, AIFA®, CEPA®, Senior Client Advisor at Sequoia Financial Group. "Education is a competitive edge. If you're not growing through education, we believe you'll lose that edge eventually." Venter himself completed the education program that prepared him to earn his CFP® mark through The College.  
It is not just a matter of prestige, however: team members at Sequoia Financial Group say they have noticed firsthand the respect designations and certifications carry, especially those from The College.  
"My biggest a-ha moment came when I was working with a prospect who was deciding between one of our competitors and us," said Dave Massare, CFP®, CLU®, Vice President of Private Client Services. "When they made their decision, they told me the letters behind my name made a big difference because our competitor didn't have them. I know a lot of other advisors without designations who are really good and just haven't bothered to take the courses and sit for the exams – but prospects don't know that. If I have two designations and our competitor has none, they see them as a level down."  
Sequoia Financial Group is not the only firm that has achieved scale through specialization. Terry Parham, CFP®, ChFC®, RICP®, WMCP®, CLU® and Kennah Parham, CFP®, ChFC® are a husband-and-wife team working together at Innovative Wealth Building, an RIA firm based in California, MD. Both have been through multiple College programs, and they say the experience has changed their personal and professional lives.  
"One thing that led us to pursue the RIA model was flexibility: wanting to provide better services, have better technology, stronger investment options, and more control and accountability," said Terry, Managing Partner at the firm. Because of his desire to specialize in investment strategies, he embarked on The College's Wealth Management Certified Professional® (WMCP®) Program – which made a world of difference.  
"The WMCP® gave me an adrenaline shot of confidence, knowledge, and higher-level thinking," he said. "Just by slightly tweaking my approach to advice, I saw tremendous changes."  
Kennah, the firm's Chief Technology Officer, agrees with her husband's assessment. "To me, it felt like The College was the premiere educational experience in our industry," she said. "They're the trendsetters, are top-of-mind for many people, and come highly recommended."   
Kennah completed The College's CFP® Certification Education Program. "Realizing how much knowledge I didn't have before earning the certification was so eye-opening and impactful," she said. "It expanded my mind and opened me up to many different planning paths I didn't even know existed."  
Sequoia Financial Group and Innovative Wealth Building are far from alone in their experiences. In a flash survey of roughly 500 independent advisors across the country taken in May 2022, over 90% of respondents said designation, certification, and degree programs have helped advance their career – and 75% said the CFP® mark, while important and well-known in the industry, is not enough to guarantee success.   
Respondents overwhelmingly desired further education on specialized topics such as retirement income planning, investment and wealth management, estate planning, and advanced tax planning. In fact, specialized knowledge was ranked by respondents as their leading business concern, even greater than having the best technology. This desire for specialization in diverse planning areas demonstrates a need in the RIA space The College is well-equipped to fill.  
"Additional education beyond my CFP® certification was very enjoyable," said Stephen Pomanti, MS, MSFS, CFP®, ChFC®, CLU®, Financial Planner at McLean Asset Management in Tysons, VA. "Being surrounded by people with a shared passion for your craft and different perspectives and experiences is wonderful. I'm employing the education I got from The College and applying that knowledge directly in practice with my clients daily."  
In an industry that often struggles to retain talent, the team at Sequoia Financial Group puts a premium on career advancement opportunities within their firm to attract, cultivate, and keep new professionals. Specialization through further education is a big part of those efforts.  
"When I'm talking to someone who wants to be a part of our team, it definitely sets them apart if they have a designation or degree from The College," said Kristen Kartisek, MBA, CLU®, Director and Senior Recruiter. "We have developed our own career progression, and agreeing to enroll in a College program is a huge part of that."  
Indeed, business growth is foremost on the minds of emerging RIAs as they seek to secure more clients and a larger market share through recruitment and planning. 64% of respondents to The College's RIA survey said they planned to add up to five new team members over the next three years, and over a third cited organic business growth as their #1 priority. Tellingly, 67% of those professionals also said professional designations are key to powering that growth.  
"Designations are like rocket fuel," said Scott Winslow, MSFS, ChFC®, CLU®, RICP®, AEP®, CCFC, Managing Partner and Investment Advisor Representative at Nabell Winslow Investments & Wealth Management. "Having them behind your name propels your career, without a doubt. You become more confident without even realizing it – but your clients do. They show you have the confidence to address their concerns and that you're serious as a professional."  
Winslow said ongoing development through education is a key focus for his firm. "Many of the top people in the field are heavily credentialed, and I knew I wanted to follow their example and gain the skills I needed to get clients to the finish line," he said. "We have three partners at our firm, and we all have three or more designations. The CFP® mark and the Chartered Financial Consultant® (ChFC®) designation are great starting points. Still, you really need the specialized knowledge that will give you a leg up immediately from programs like the Retirement Income Certified Professional® (RICP®), Chartered Life Underwriter® (CLU®), or WMCP®."  
One of the advantages of RIA firms offering specialized services is the family atmosphere many of them promote: a team of advisors working together, each with different expertise, to give clients the best experience possible and resolve any concerns they might have. Many of these advisors say they're proud to work in an environment where collaboration rather than competition is encouraged. If they do not have the answer to a particular question, they just walk down the hall to find someone who does.  
Independent advisors surveyed by The College testified to the importance of service integration as helping them become more efficient, client-centric, and profitable. Advisors say they see integrated services as table stakes, keeping clients in-house to cultivate longer-lasting relationships for the entirety of that client's life. Nearly 80% of survey respondents said knowledge gained from designation programs supports service integration – a key figure.  
"Pursuing specialization through The College gave me the expertise I needed to dig deeper into our clients' complex planning needs and grow in my career," said Heather Welsh, CFP®, AEP®, MSFS, Vice President of Wealth Planning at Sequoia Financial Group. "No one can be an expert in every area, so we have team members who hold the RICP®, CLU®, and other specialized designations. It's a great comfort knowing they're there, and when a nuanced question comes up, they automatically spring to mind."  
The Sequoia Financial Group family has leveraged The College's varied program offerings to branch out into diverse areas of specialization. Their success shows the commitment has delivered a sound return on investment.  
"The world today demands personalization, and our clients want advice delivered through technology, as well as specialization driven by education," said Trevor Chuna, CFP®, AEP®, CTFA, MSFS, Chief Technology Officer. "There's a lot of talk about how technology makes us more efficient and powers business success, but to me, the greatest driver is actually the specialization The College offers which, combined with our technology, creates unmatched client experiences."  
Advisors at other RIAs agree that a one-stop-shop for all a client's financial planning needs is extremely helpful, and a big part of what has made their business grow and thrive.  
"To be able to walk across the hall when you need help on something is a great feeling," said Venter. "That team environment is a big part of our culture."  
"None of us is as smart as all of us," Terry adds. "Collective wisdom and expertise elevate your value and the experience of working with you for clients, and that's how you get them to stay and grow with you."  
With tens of thousands of United States managing trillions of dollars, independent advisors and their practices will no doubt continue to disrupt traditional business models – and we look forward to seeing and supporting how they innovate and thrive.  
Access interviews with the advisors featured here in the 2022 President's Report. 
1AUM as of 5/1/2022.